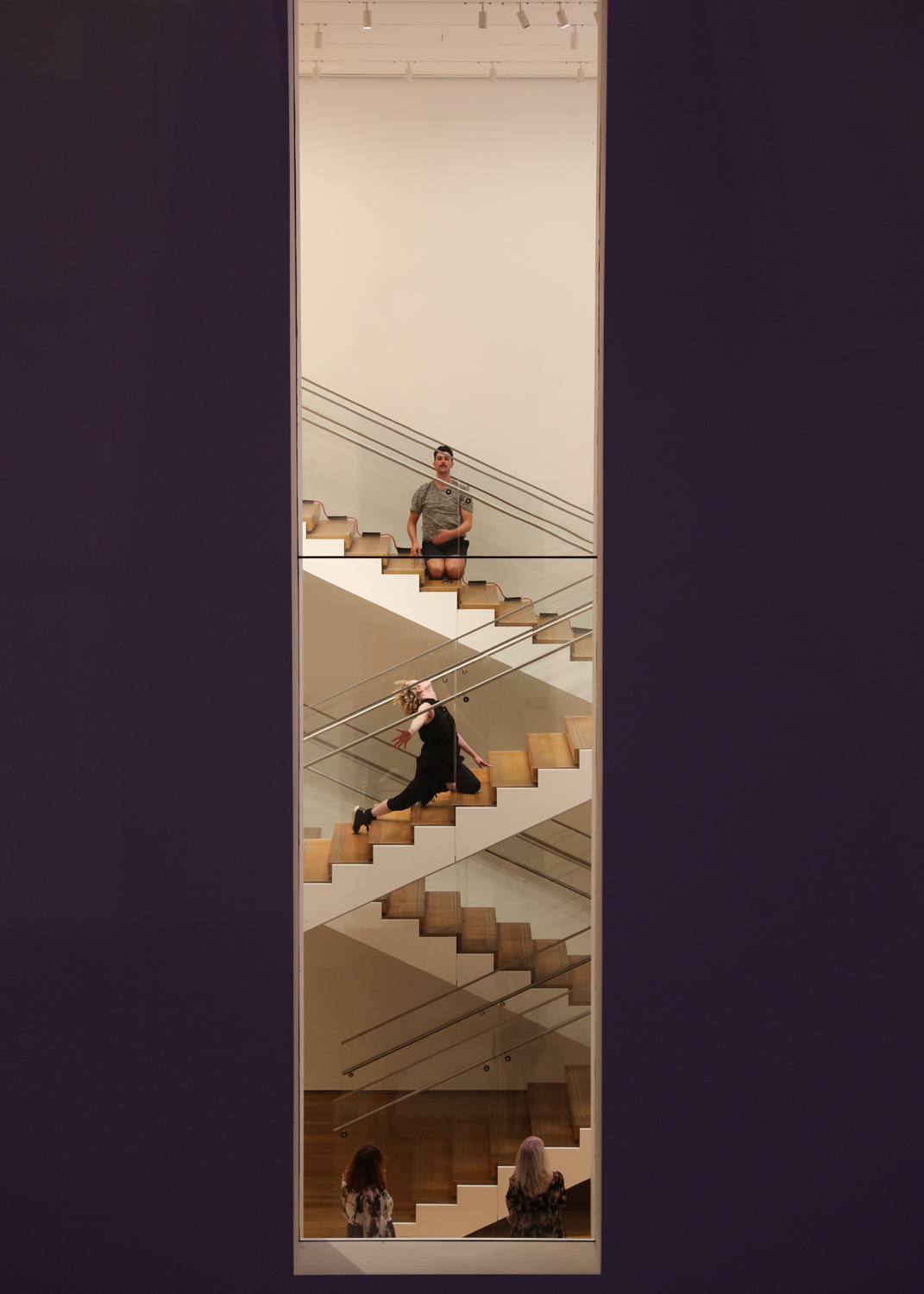 Art By Snapchat
2016
Art By Snapchat is a dance performance first produced in collaboration with the Museum of Modern Art, NY as part of MoMA Pop Rally Ten. In the performance, Brendan Fernandes references the historic exhibition, Art By Telephone (MCA Chicago, 1969) in which conceptual artists of the 1960s submitted instructions for pieces via telephone to be instigated in the gallery. In particular, Fernandes' piece references Bruce Nauman's contribution to Art By Telephone, in which Nauman sent choreography to performers over the telephone. Updating Nauman's work, by using the contemporary smart-phone app Snapchat, Fernandes generated a performance with dancers at MoMA, via instructions and choreography he was able to send from Victoria, BC, Canada. The "snaps" - the individual photo, video and text messages sent through Snapchat - were projected in the space, and were made publicly available to the performers and international audiences through Fernandes personal Snapchat account. The performance questioned the ways in which institutional spaces choreograph viewers behaviour and etiquette. Using the popular and ephemeral media of Snapchat in reference to the information artists of the 1960s, Art by Snapchat investigated the inheritances and persistences of these artists interventionist practices, exploring a newfound porosity of institutional space made possible by contemporary technology.
Performed by: Oisín Monaghan, Christopher DeVita and Rachel Meyers.
Photographer: Gigi Gatewood.
Produced by Recess, NY for MoMA Pop Rally Ten.