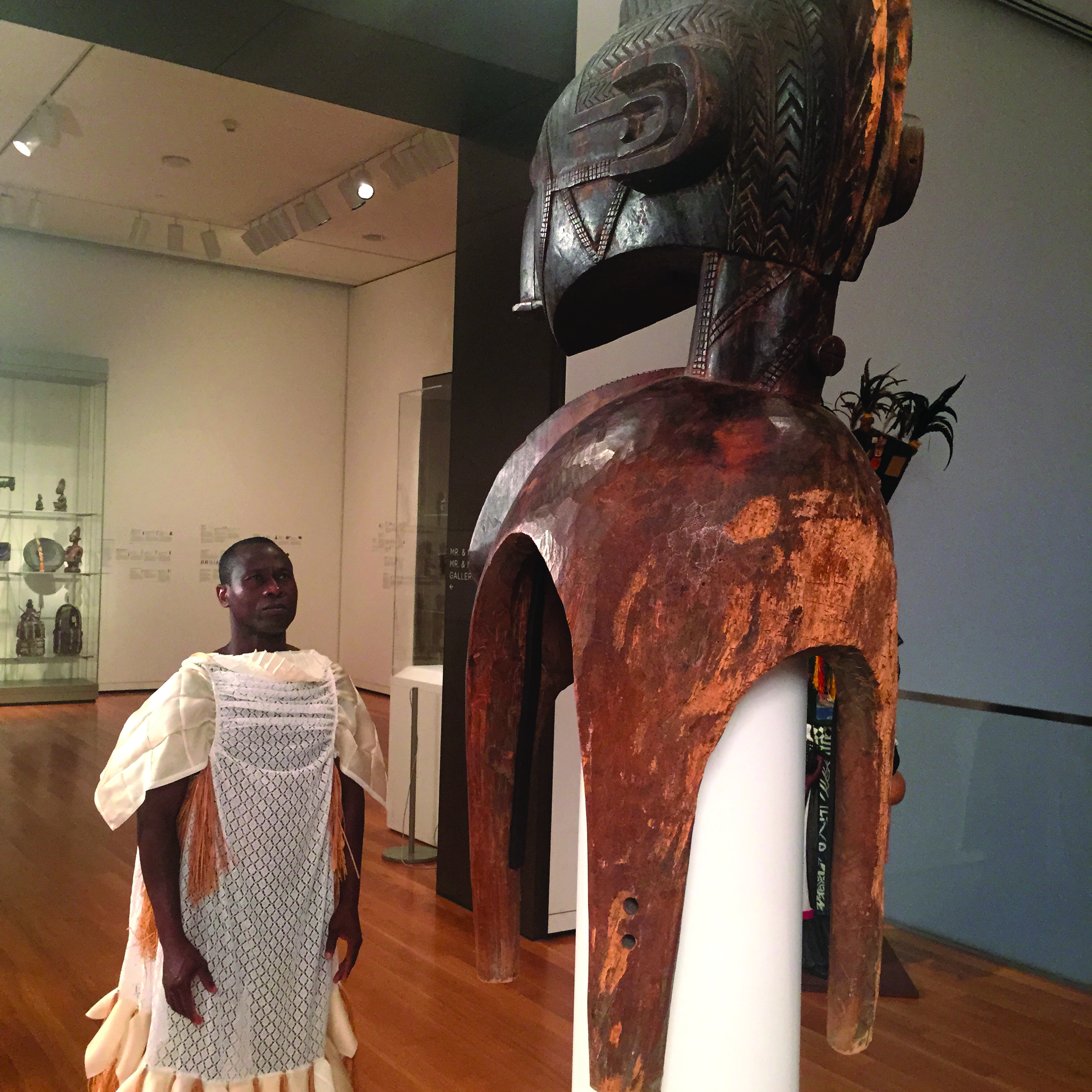 In Touch
2015
I want to question what it means to act badly or misbehave within the conventions of the museum. I created the chance for audiences to have an odd encounter with someone who is designed to instigate a sense of uneasiness and curiosity about how another person is reacting to masks on view. This person enters the museum wearing a costume; they are already recognized as being othered. The costume resembles an outfit that Louie the XII might wear in the time of his court. The performer walks around the space of the museum, observing and then approaches a mask and begins pointing to it in a confrontational gesture. The gesture of pointing in a museum is deemed inappropriate as the movement might instill a touching of an artifact or art work. This is the beginning of the choreography. Suddenly, he is no longer the usual visitor, but transforms into a masquerader who dances to reunite masks with body and the movements that they haven't seen due to the many years of confinement on museum pedestals.
Performance documentation of In Touch at Seattle Art Museum for Disguise: Masks and Global African Art, Summer 2015.

Credits: Choreography and concept by Brendan Fernandes. Performed by Etienne Capko of Gansango Dance, Seattle. Original costume by Anna Telcs in collaboration with Brendan Fernandes. Documentation filmed and edited by Aaron Bourget.
Commissioned by the Seattle Art Museum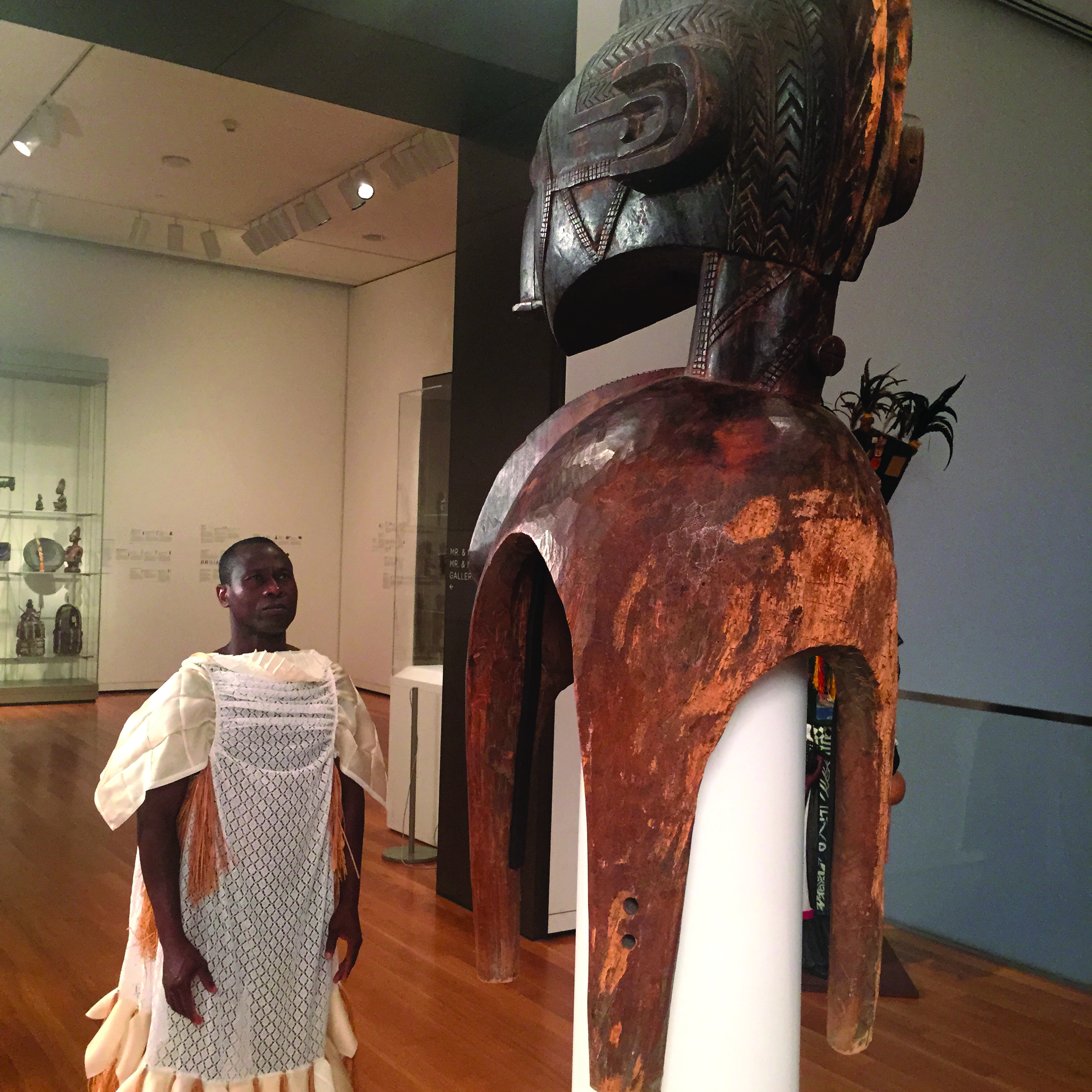 In Touch, 2015. Live Performance, Seattle Art Museum