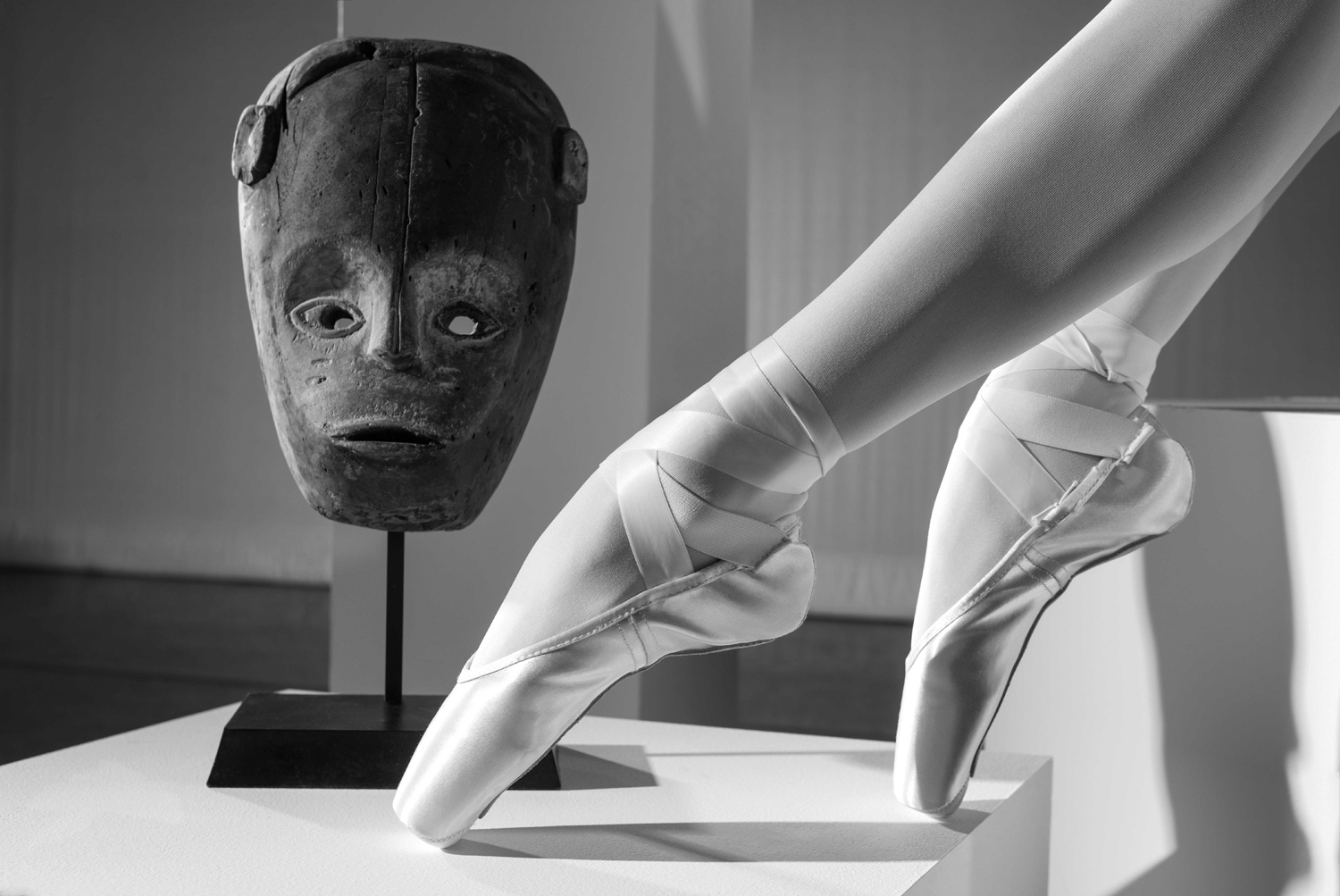 As One
2015
The Ballet and the Museum are pivots of Western culture that have greatly shaped our image of what counts as culture. When first placed in French museums, African culture was pictured as "other"- primitive, exotic, uncivilized, etc. For this commission, I picked masks from the museum's collection and envisioned a different process of communication. Using gestures derived from classical French ballet, two dancers address the masks with the formality and etiquette that is not how they have ever been approached before. Movements and bows in the French court were loaded with hierarchical order. Here they are offered to masks that observe these ritualized actions, but cannot dance themselves. Just as European countries like France removed masks and emptied out their meaning, these dancers now dance in a way that is deemed the epitome of elegance, but is also a representation of a power struggle.
Two of the masks chosen for this duet are known to have been danced in their own distinctive way. The female mask covered with geometric designs is from another court - that of the Kuba people - and was originally worn as a the face of a female court historian who danced very carefully. The mask with a crest is from the Bobo people, and was performed as a vigorous whirlwind to portray a nature spirit with explosive energy.
Video performance by Ezra Thomson and Sarah Pasch of the Pacific Northwest Ballet. Videography by Aaron Bourget. Editing by Kevin Dejewski. Sound by John Luther. Commissioned by the Seattle Art Museum.