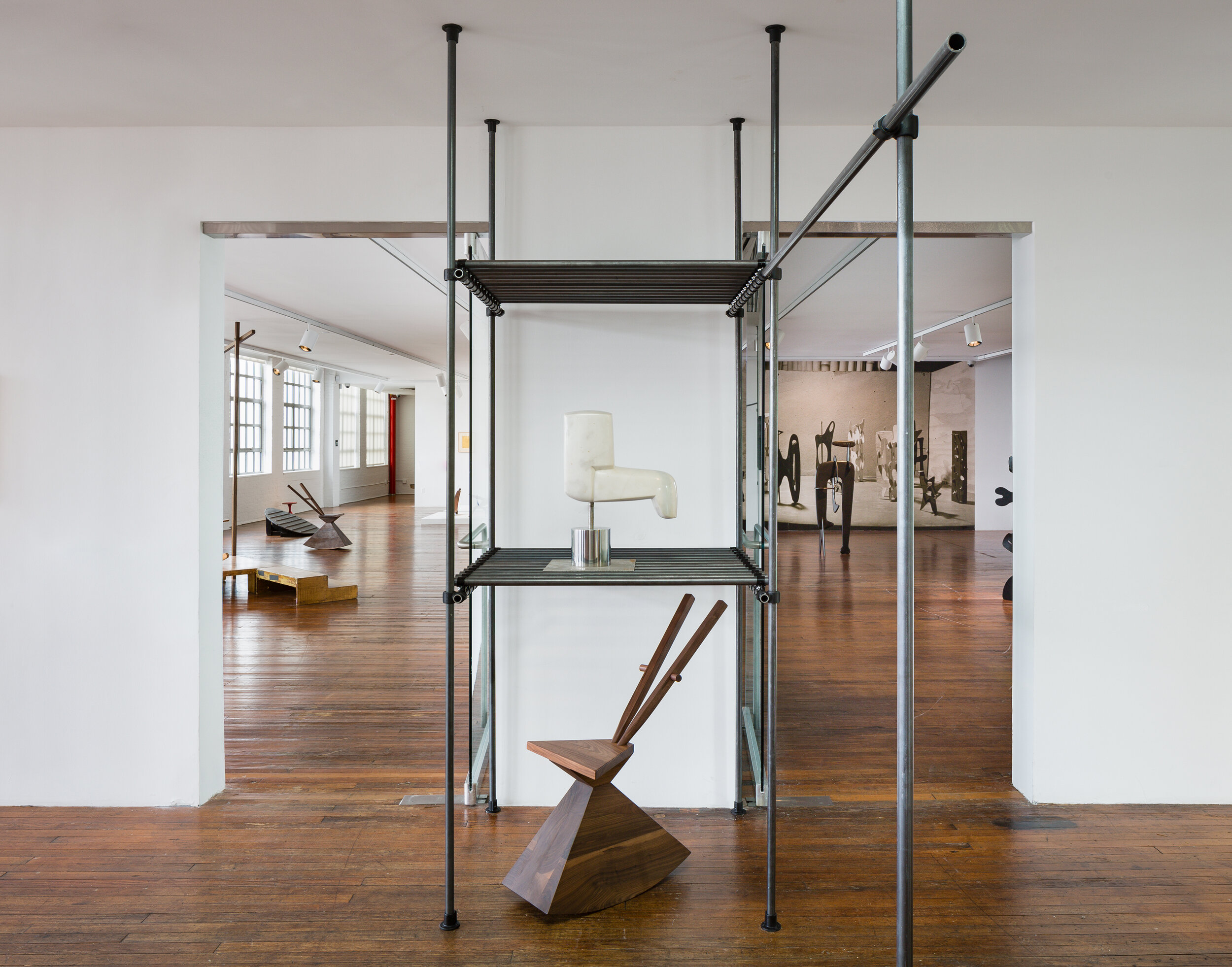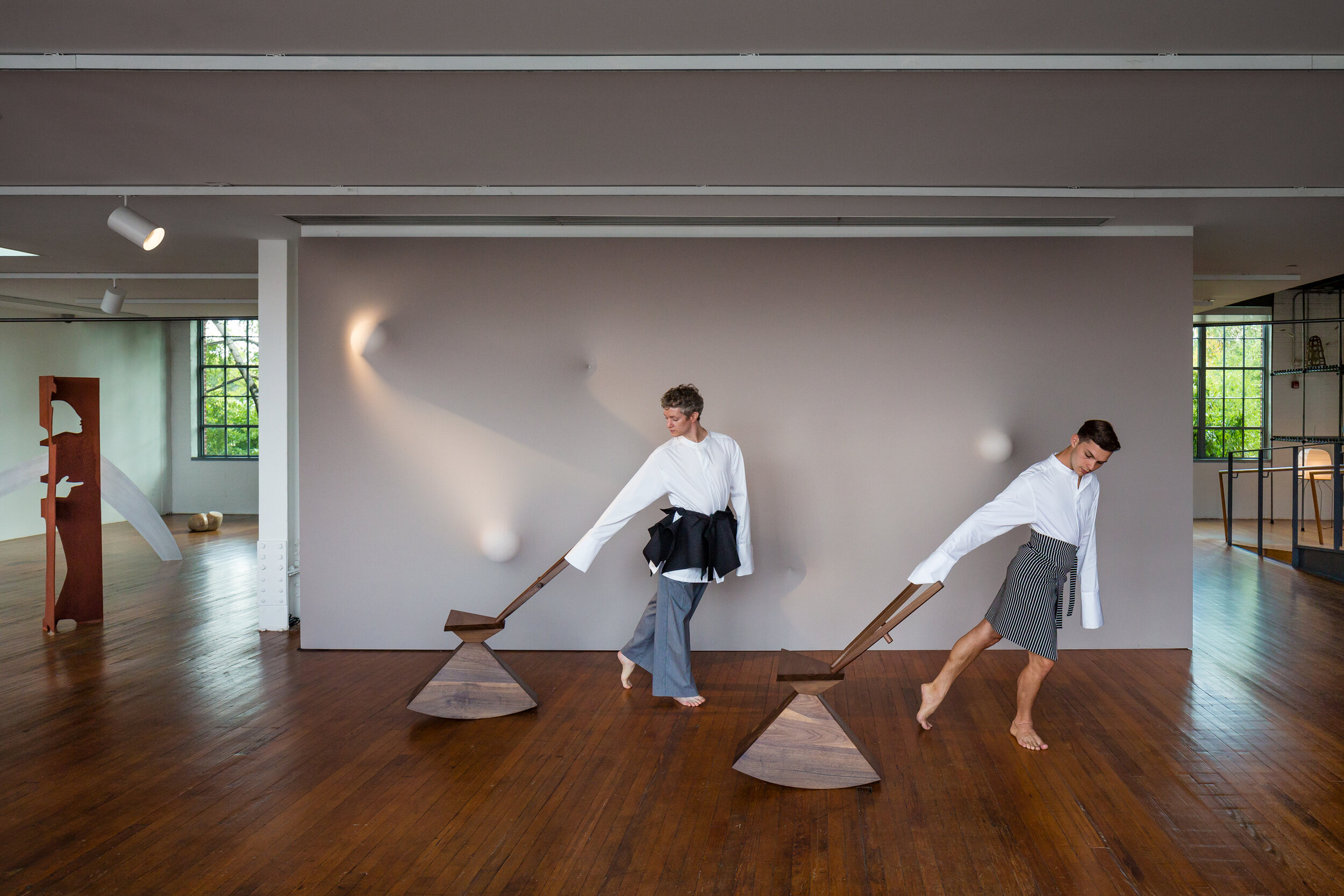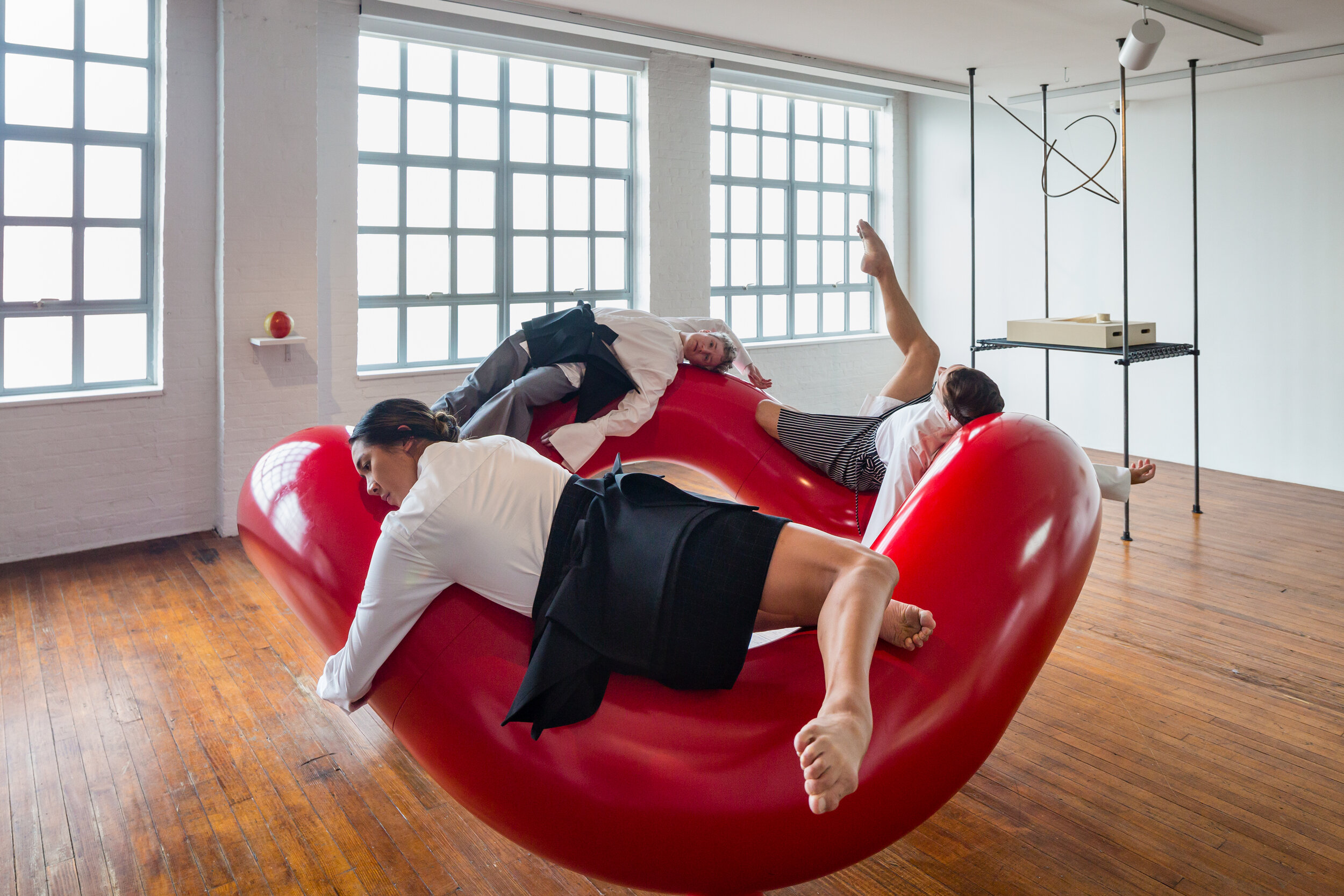 Contract and Release
2019
An ambitious, multidisciplinary collaboration, Contract and Release was originally commissioned by the Isamu Noguchi Museum (Queens, NY) as part of the Noguchi Museum's collection installation, Noguchi: Body-Space Devices. In this exhibition a group of about thirty of Noguchi's works that motivate and modulate our physical understanding of space is reconfigured and responded to as a set for the performance of Contract and Release. In addition to dancers intervening in the space, the space itself is reconfigured in collaboration with architecture and design firm, Norman Kelley; chairs fabricated by Jason Lewis, and costumes by Rad Hourani.
Contract and Release, which takes its title from a Martha Graham technique, is the second iteration in a developing series of autobiographical examinations of movement vocabularies in Fernandes's work. The first, The Master and Form, commissioned by the Graham Foundation (Chicago, IL) examined ballet form and its relationship to pain and pleasure. The third, opening in 2020 at the Asian Art Museum (San Francisco, CA) will explore Shibari rope bondage. With Contract and Release, Fernandes explores the ways in which physical demanding techniques such as Graham's fetishize the body and in turn are fetishized themselves. Through a series of sculptural devices, Contract and Release explores how that fetishization and the challenges it poses to bodies can be manifested in sculpture. Dancers are challenged to hold positions from Graham technique on chairs which are designed to rock. Inevitably, the dancers exertion–their subtle contractions and vibrations–are amplified in the rocking of the chairs. A tension develops between the evoked movement of Noguchi's sculptures, and the dancer's efforts to emulate their effortless stillness.
Photo: Nicholas Knight. Copyright The Isamu Noguchi Foundation and Garden Museum, NY / ARS.
Performers: Tiffany Mangulabnan, Victor Lozano and Oisin Monaghan (pictured); Hector Cerna, Violetta Komyshan and Amy Saunder (not pictured).
Costumes by Rad Hourani.
Scaffolding and exhibition design in collaboration with Norman Kelley.
Training devices fabricated by Jason Lewis.