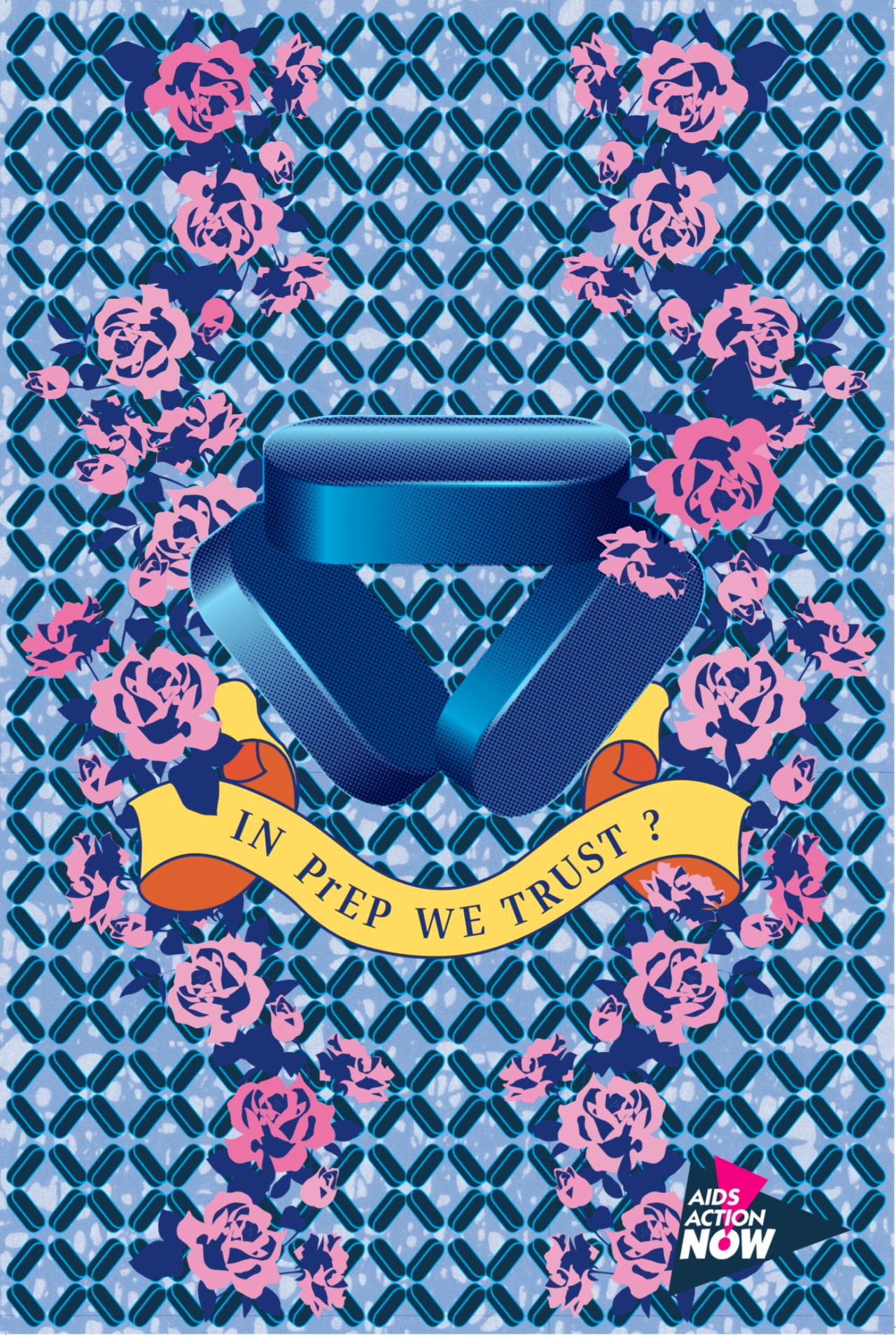 "In PreP We Trust?"
2016
"In PreP We Trust?" is a project by Brendan Fernandes for the 2016 PosterVirus Campaign. PosterVirus is a community-based activist, street and online art initiative developed and curated by Alexander McClellan and Jessica Whitbread, in association with AIDS ACTION NOW! to expand the limits on the ways we talk about HIV/AIDS.
Fernandes' poster, "In PreP We Trust?" questions how PreP (pre-exposure prophylaxis, a new series of medications reducing the risk of HIV transmission) is changing the way HIV positivity is perceived and experienced in North America. Aligning the drug with the American monetary maxim, "In God We Trust" Fernandes questions both the raising faith in PreP as protection from HIV, and the raising financial costs associated with being on PreP. Fernandes' poster directly responds to the price increases for PreP issued by Gilead Sciences earlier in 2016, effectively profiting off and creating new class divisions within at risk communities.
Design and concept in collaboration with Nontsikelelo Mutiti
Originally commissioned by AIDS ACTION NOW!
Shown here are images by Photographer, Kris Graves from "VISUAL IMPACT: On Art, AIDS, and Activism" a public installation including "In PreP We Trust?" organized by the New York AIDS Memorial.
See: http://nycaidsmemorial.org/visualimpact2019/ for full details.