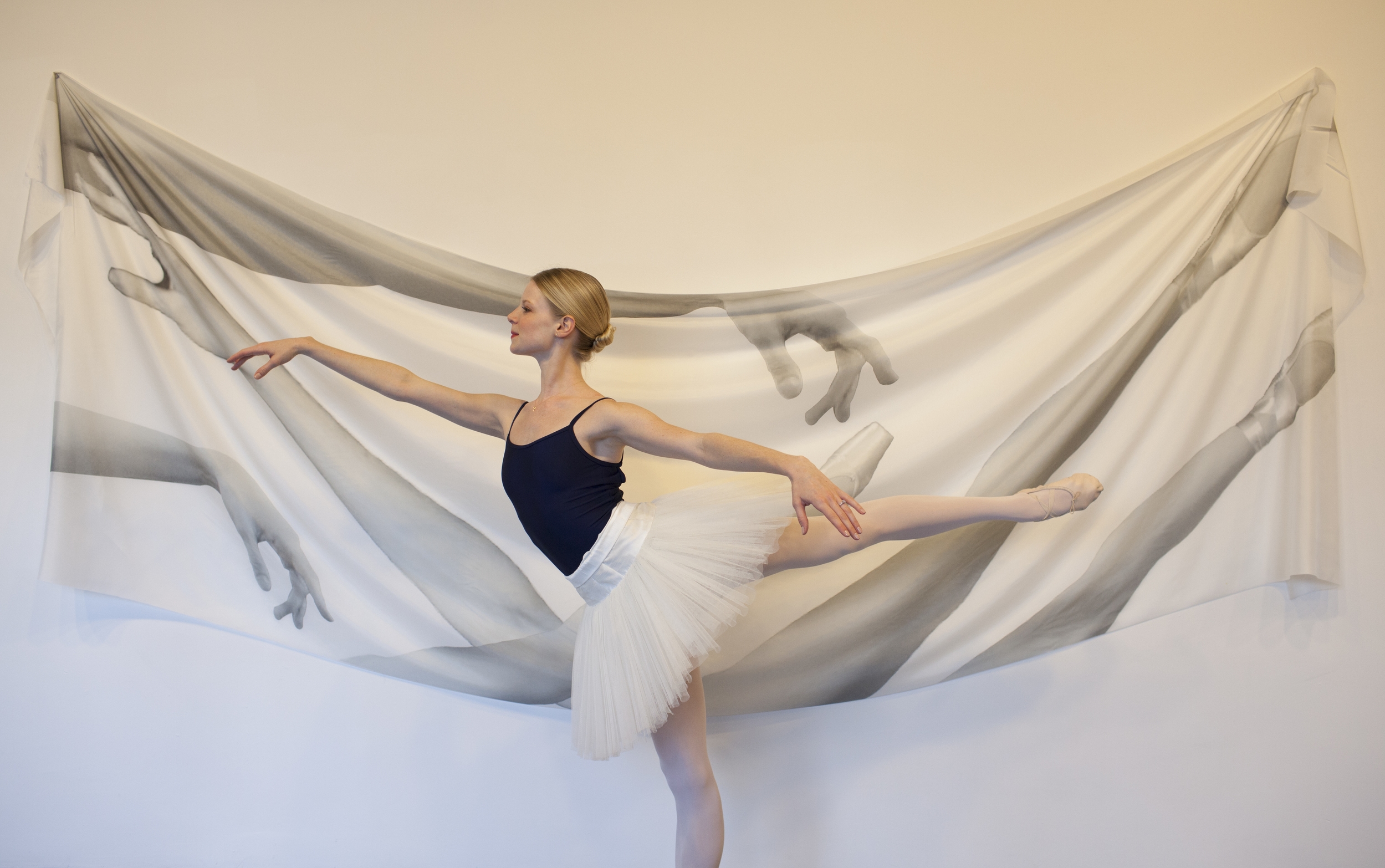 Inverted Pyramid
2014
Inverted Pyramid unites my research in classical dance with questions of ethnicity and migration within the charged framework of Orientalist ballet. The piece's point of departure is a famous scene in La Bayadère, choreographed by Marius Petipa to the music of Ludwig Minkus, which debuted at the Imperial Ballet in St. Petersburg, Russia in 1877. La Bayadère ("the temple dancer") follows the story of star-crossed lovers, the bayadère, Nikiya and the warrior, Solor, whose happiness is thwarted by a High Brahmin who desires the dancer for himself. In The Kingdom of Shades (one of the most memorable scenes in ballet) the warrior, distraught at the death of his love, sees an apparition of her in an opium-induced dream. The entire corps de ballet enters the stage one by one, performing a long series of arabesques, over and over, creating an image of undulating lines for the audience to gaze upon. In this work a single ballet dancer from the American Ballet Theatre corp de ballet dances the sequence with 2-D cut-outs of herself, which are made to her size and scale. She competes with them until she falls. She continues this, moving the cut-outs in the dance pattern of the sequence. Another name for the arabesque is the "Inverted Pyramid". As the ballerina holds her body balanced on the point of her foot, while her other leg and arms reach out she forms a triangle, an "inverted pyramid". The assembled works question notions of labour, power and hegemony using the structure of the Ballet company as an allegory for the Capitalist structures the Ballet parallels.
Credits at Abrons Art Centre: Dancer, Lauren Post of American Ballet Theatre. Photography, Stephan Sagmiller.

Credits at Varley Art Gallery: Dancer, Jenna Savella, Soloist with the National Ballet of Canada. Photography, Toni Hafkenscheid.