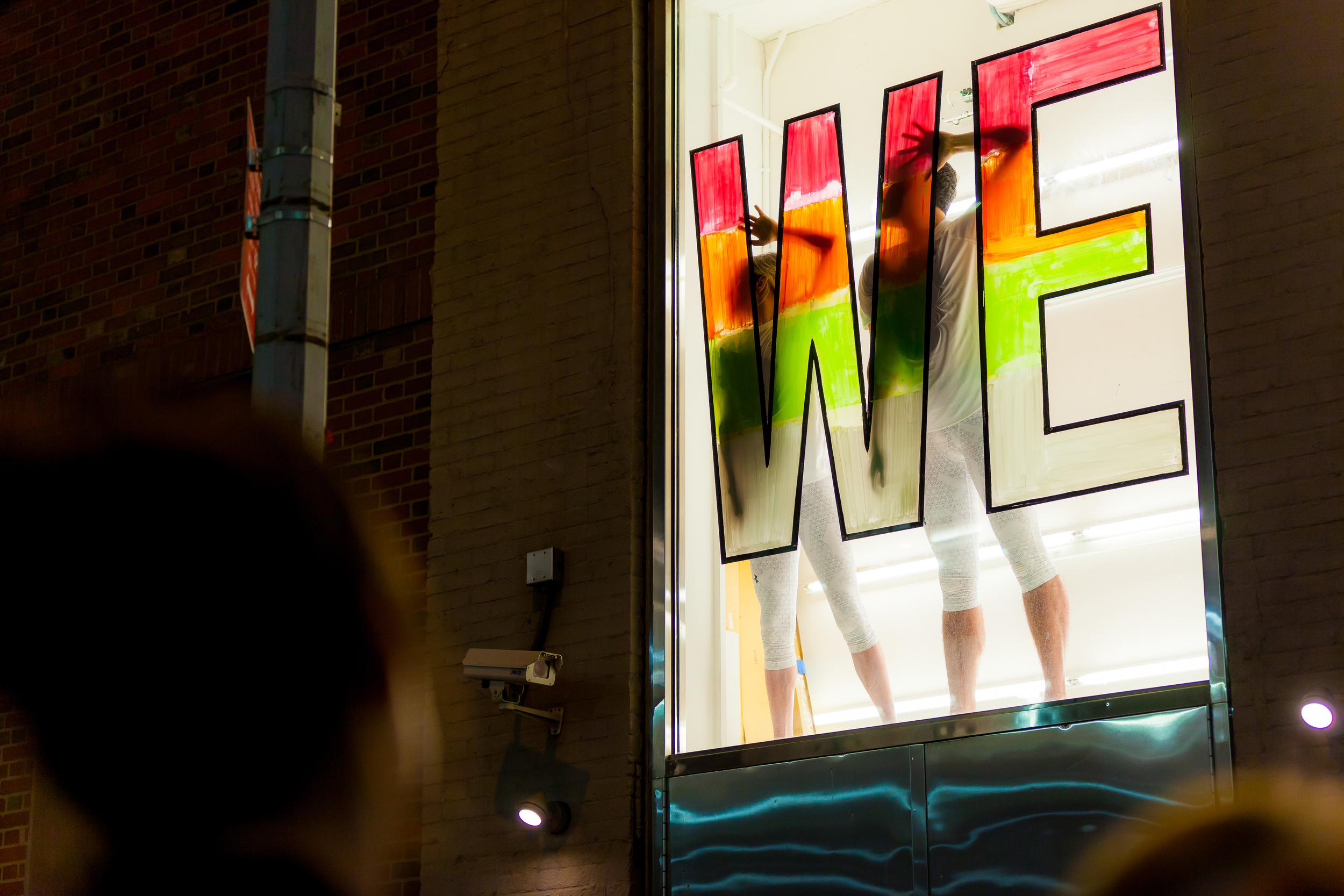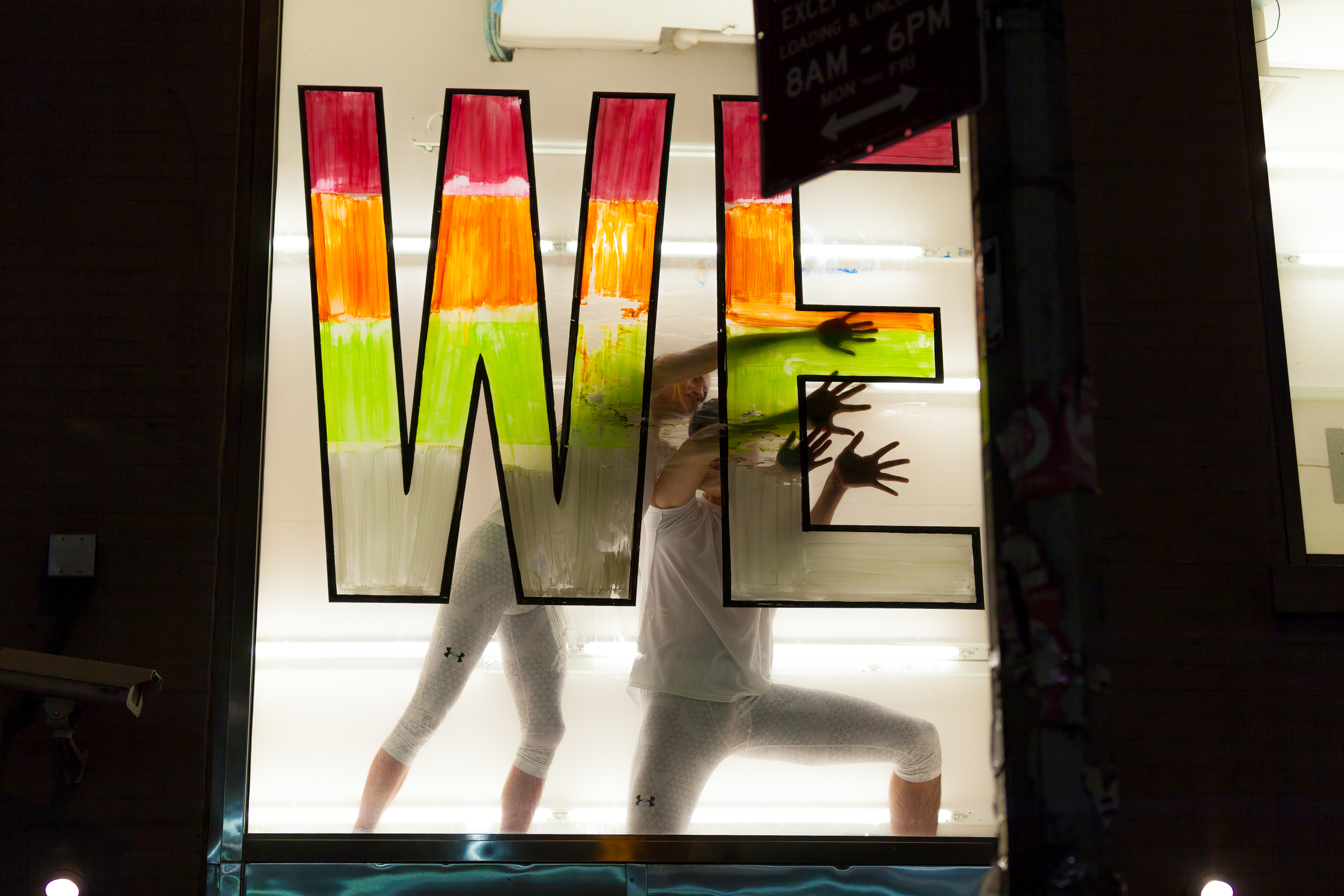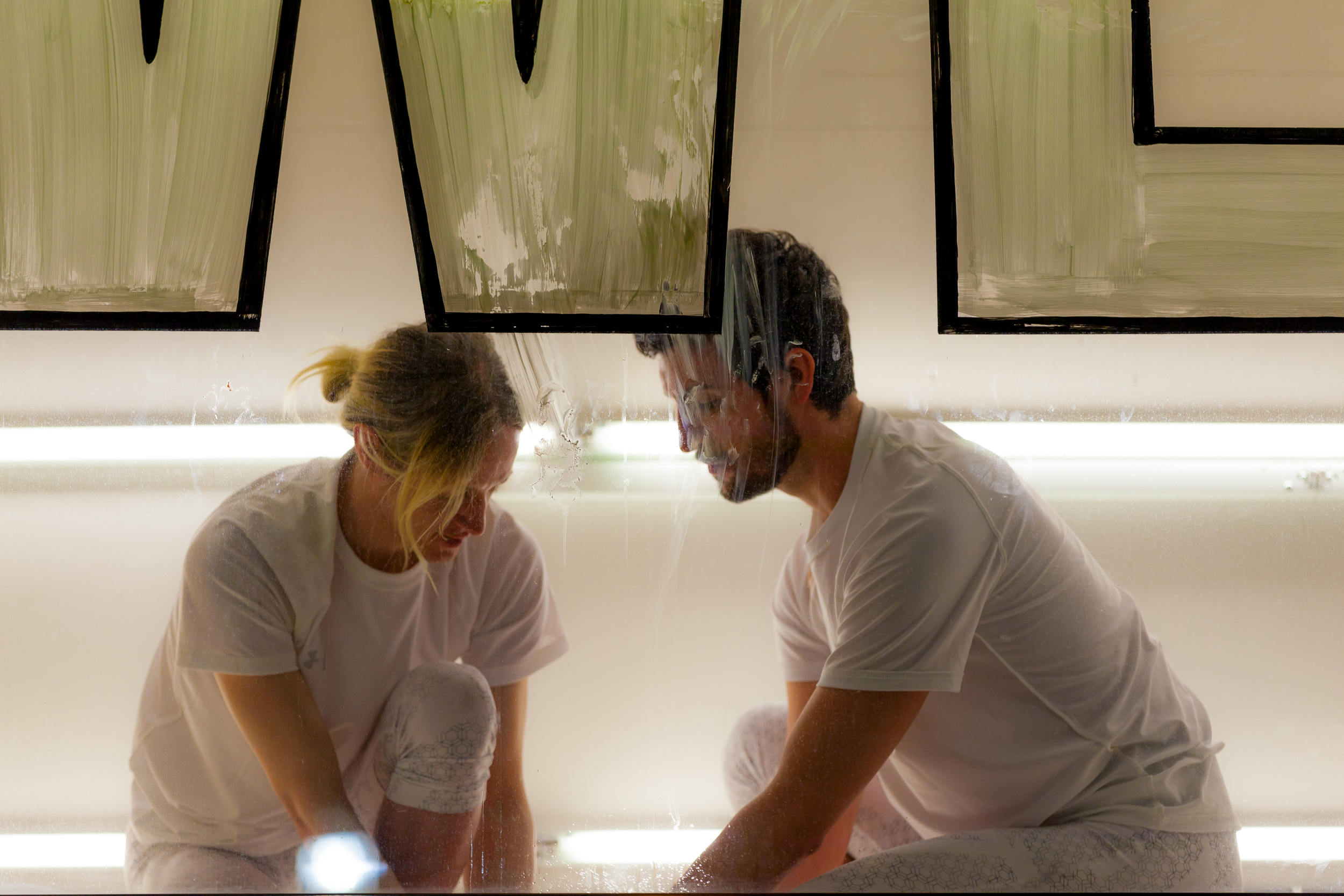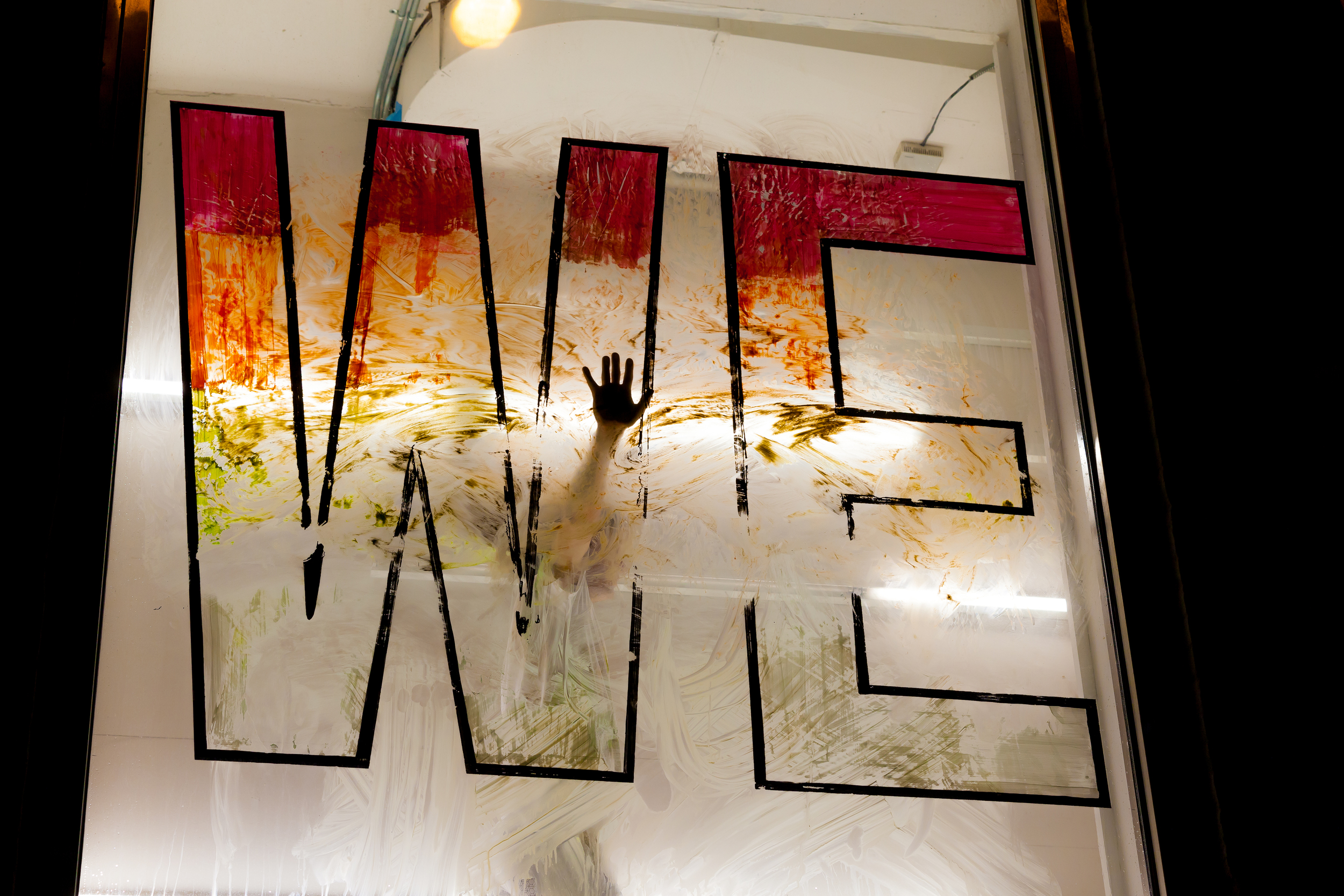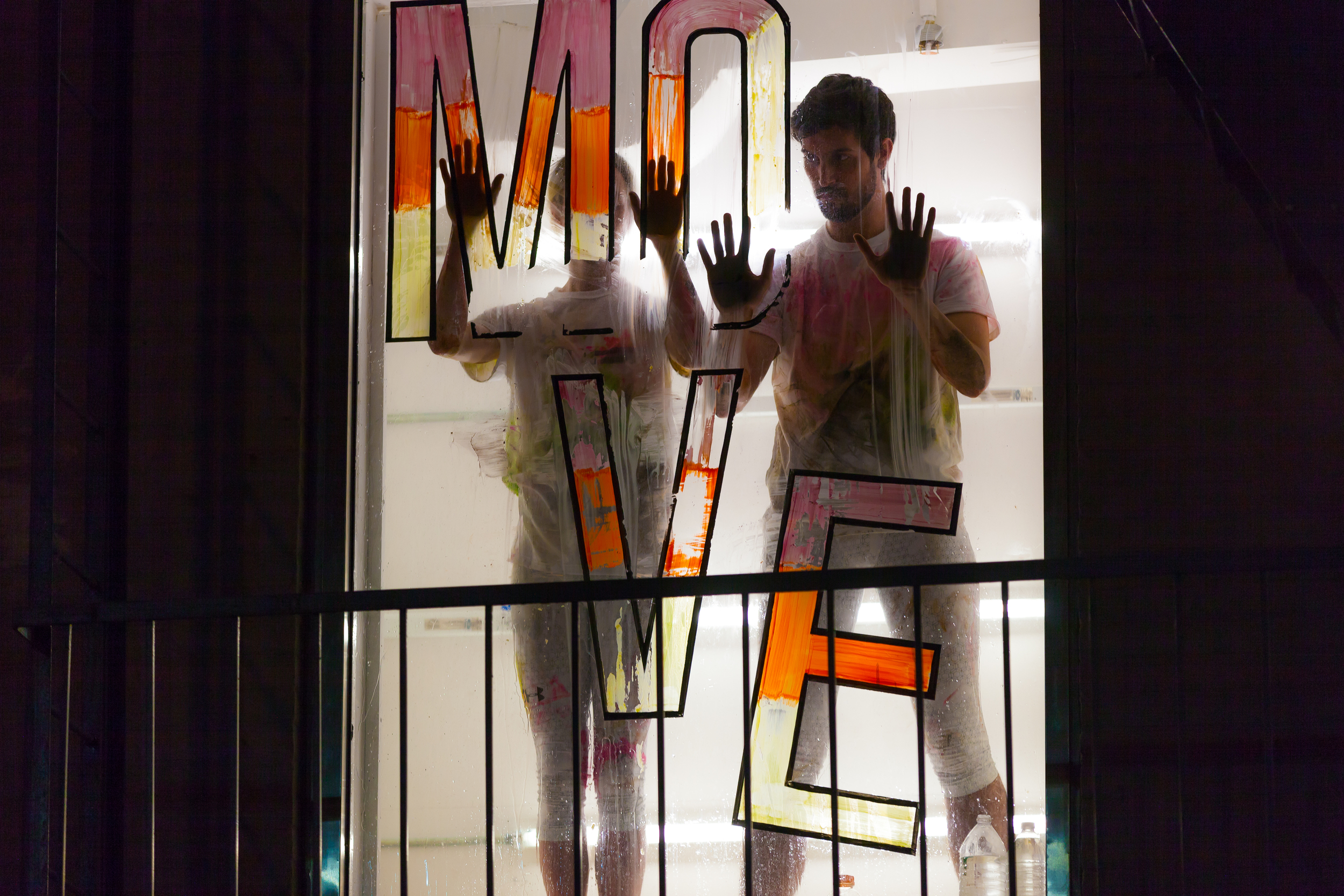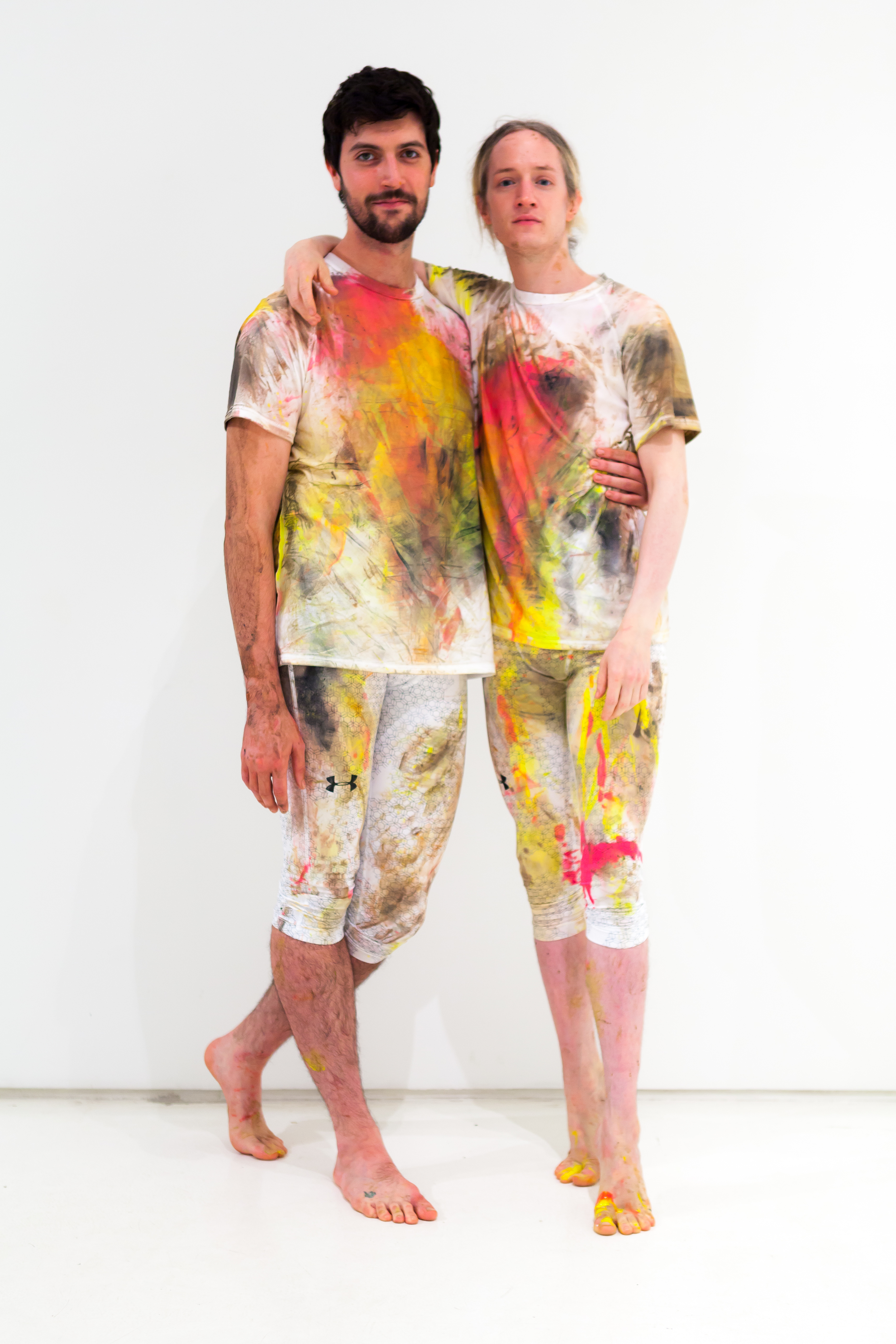 We As One
2015
We As One was a site specific performance and installation curated by Larry Ossei-Mensah for Mixed Greens Gallery (NY) that transformed the gallery's 26th Street windows into a public stage. The installation consisted of a text work applied by a contracted window painter, and a choreographed performance in which dancers washed the texts from the windows. The texts themselves made reference to labour slogans such as "We Move Together," speaking to the notion of collectivity and solidarity among workers, while simultaneously nodding to the reality of Mixed Greens' upcoming closure at the end of 2015. While subtly subverting the hierarchical relationship between text, body and labour, We As One made comment on the share states of flux between galleries, artists, labourers and bodies in motion.
Performed by: Oisín Monaghan and Christopher DeVita.
Photographer: Chuka Chukuma.
Produced by Mixed Greens Gallery.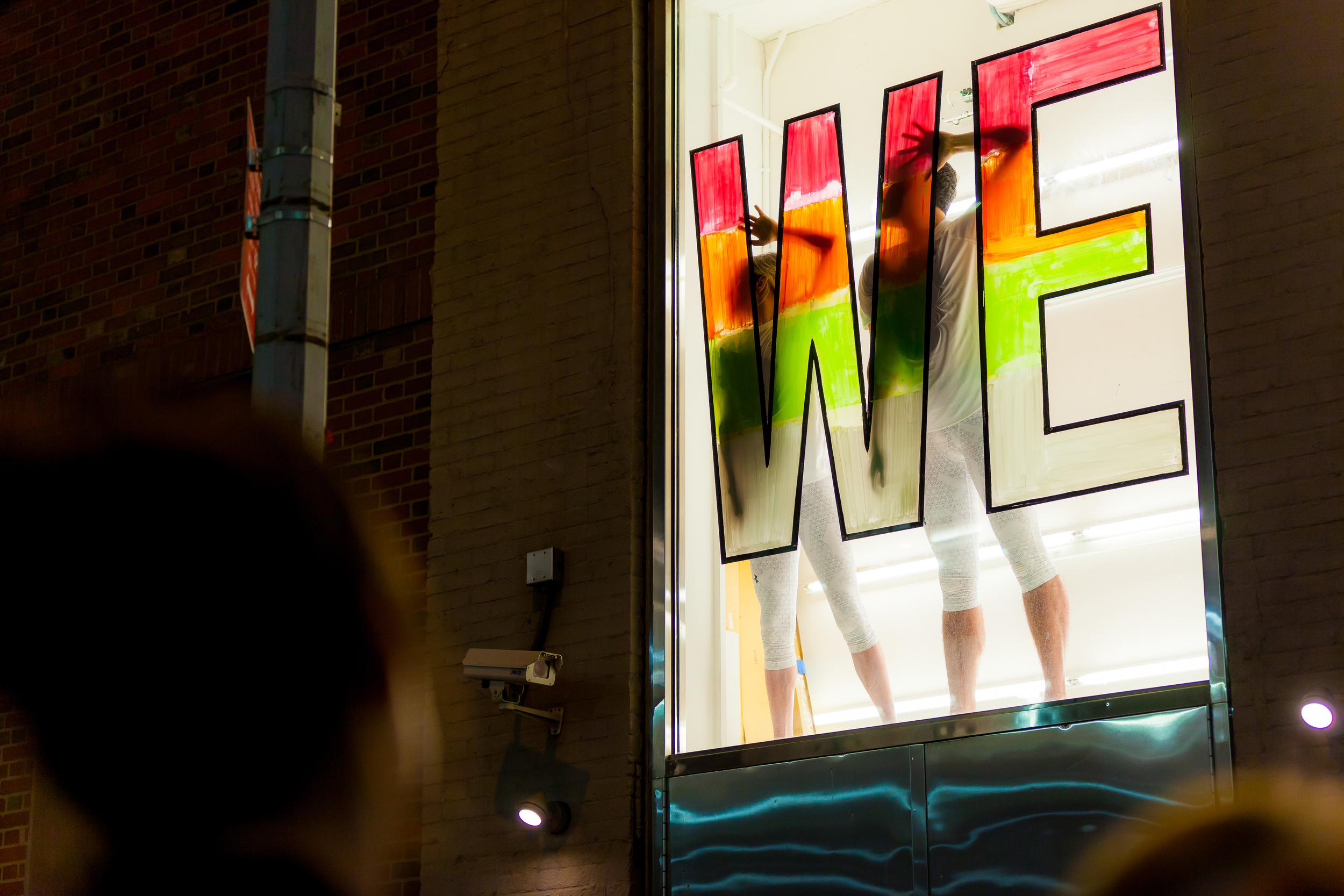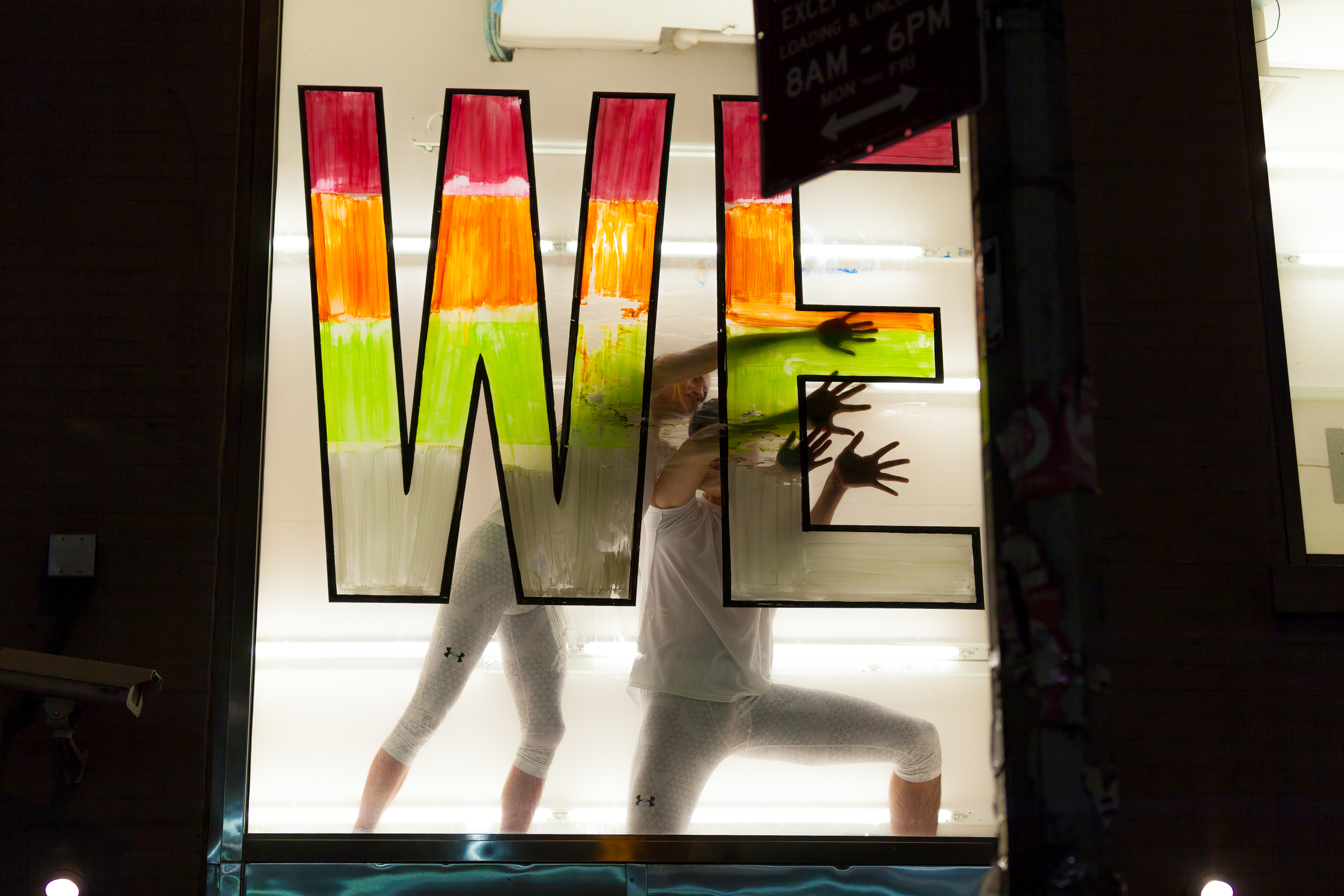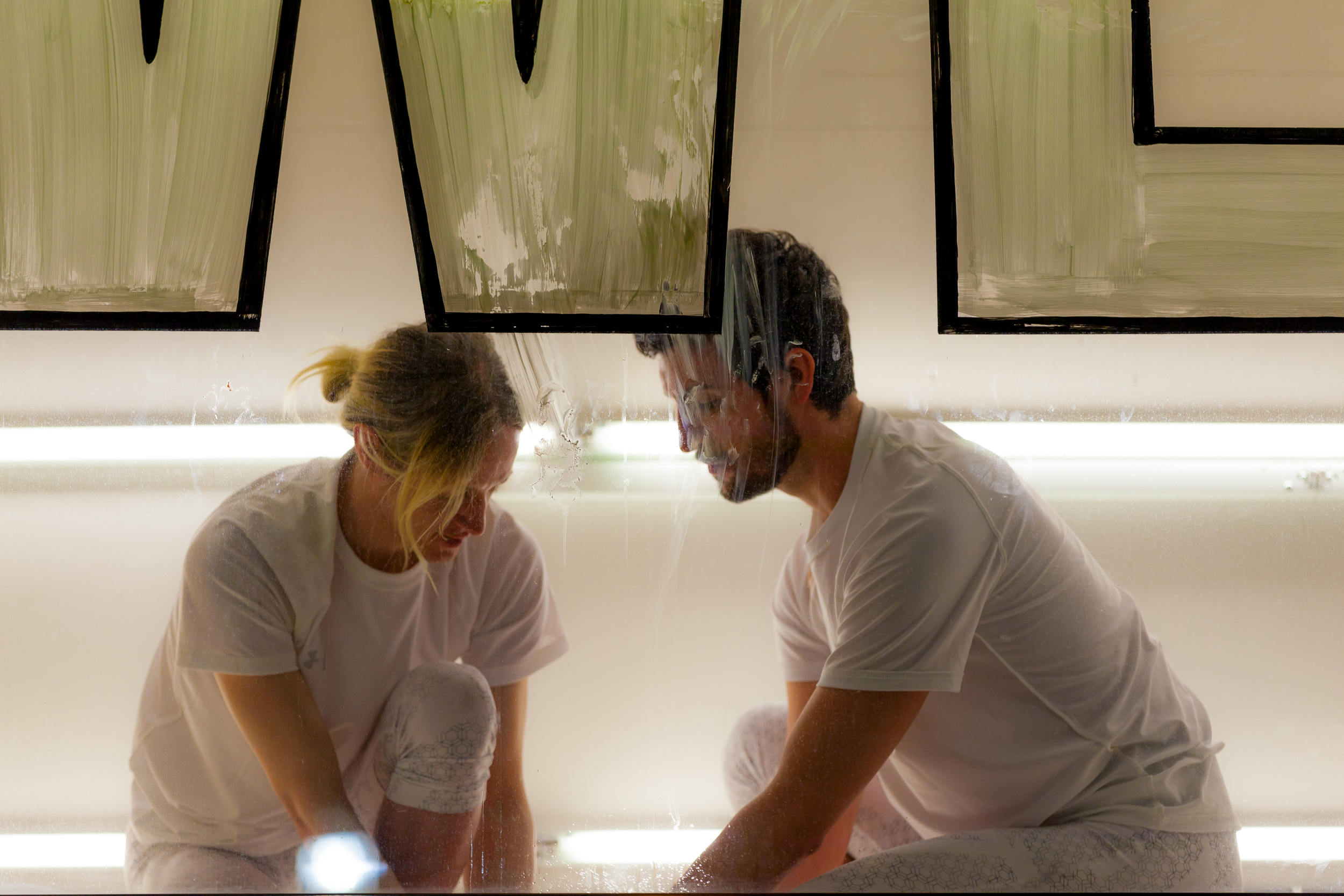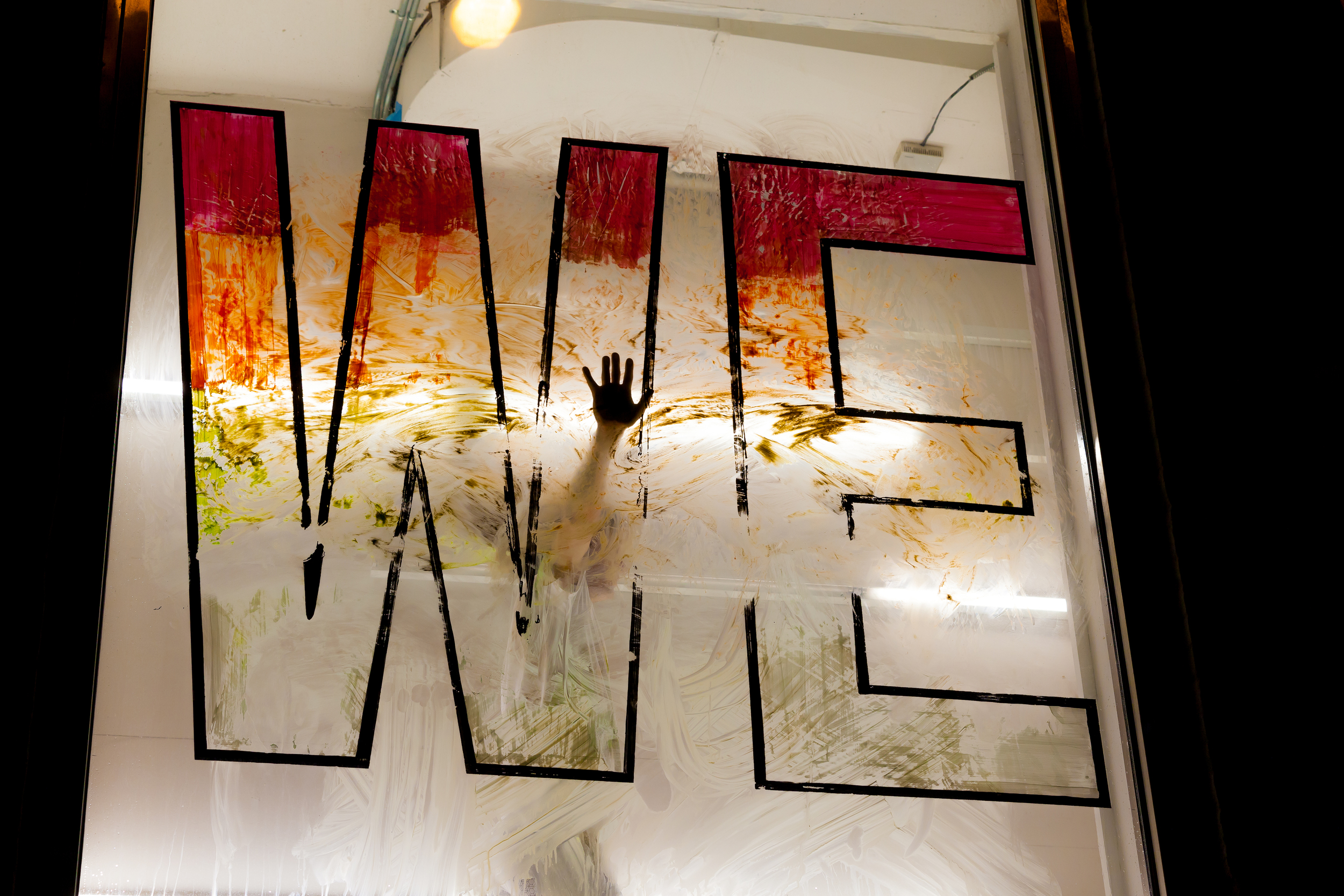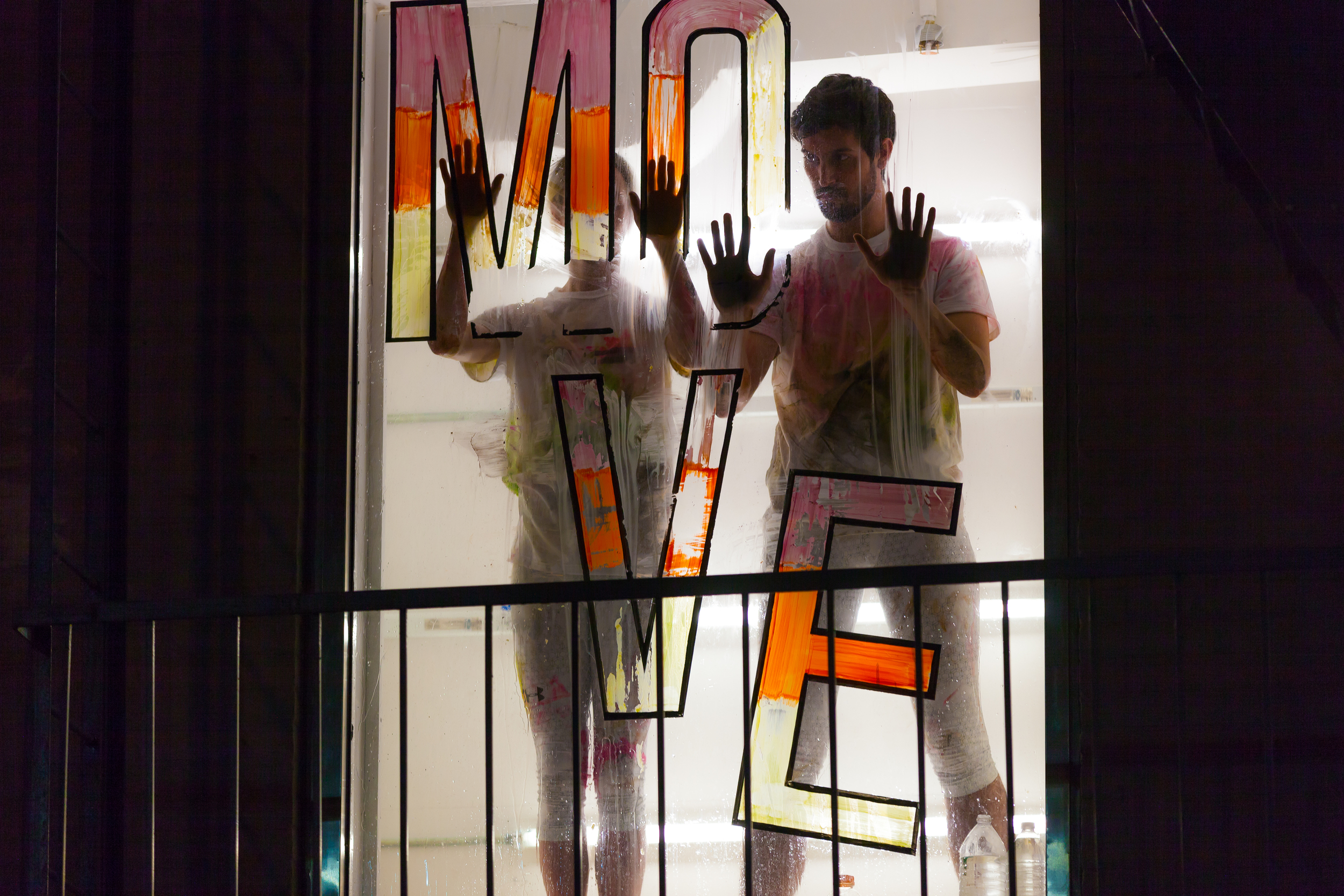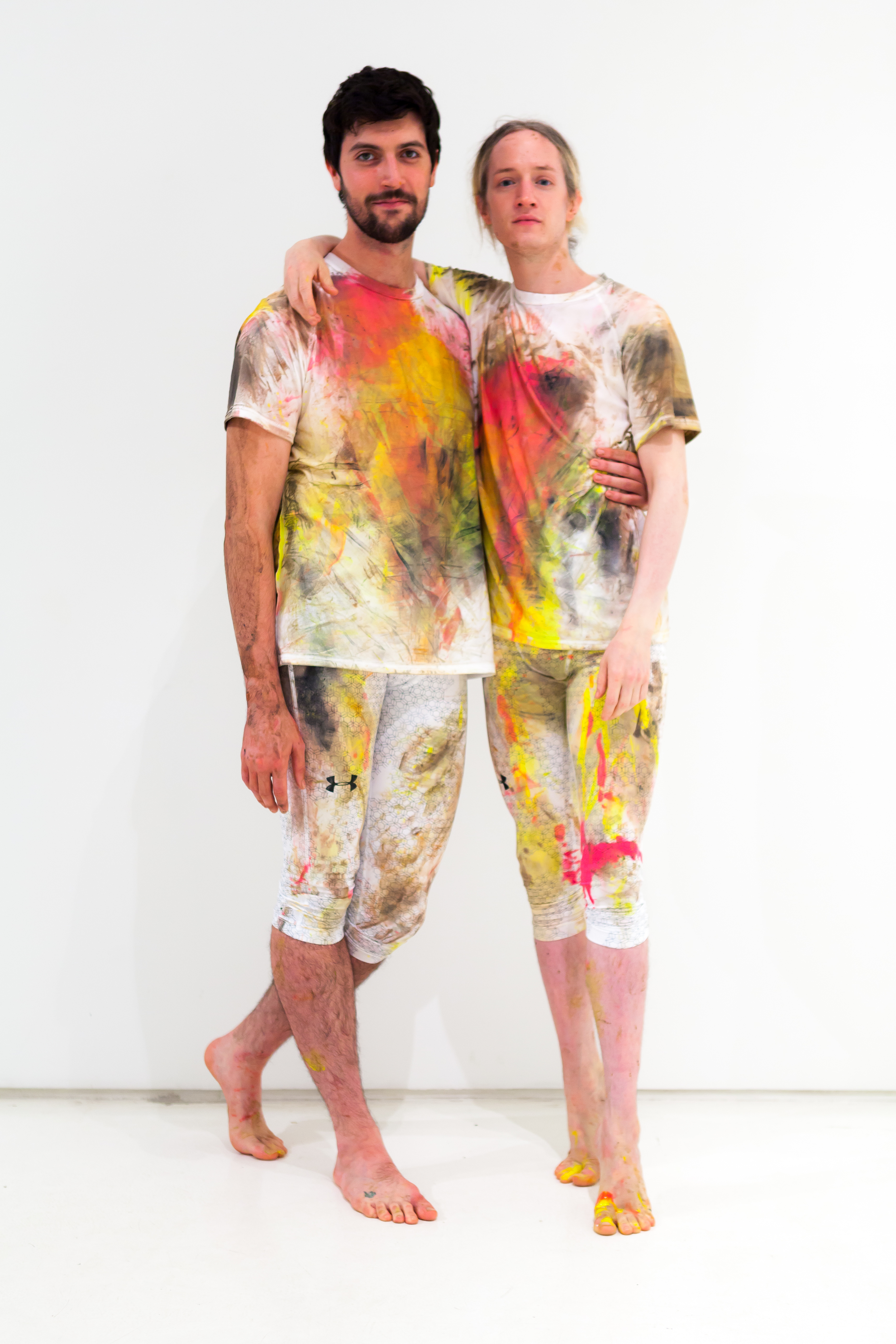 We As One, a performance by Brendan Fernandes