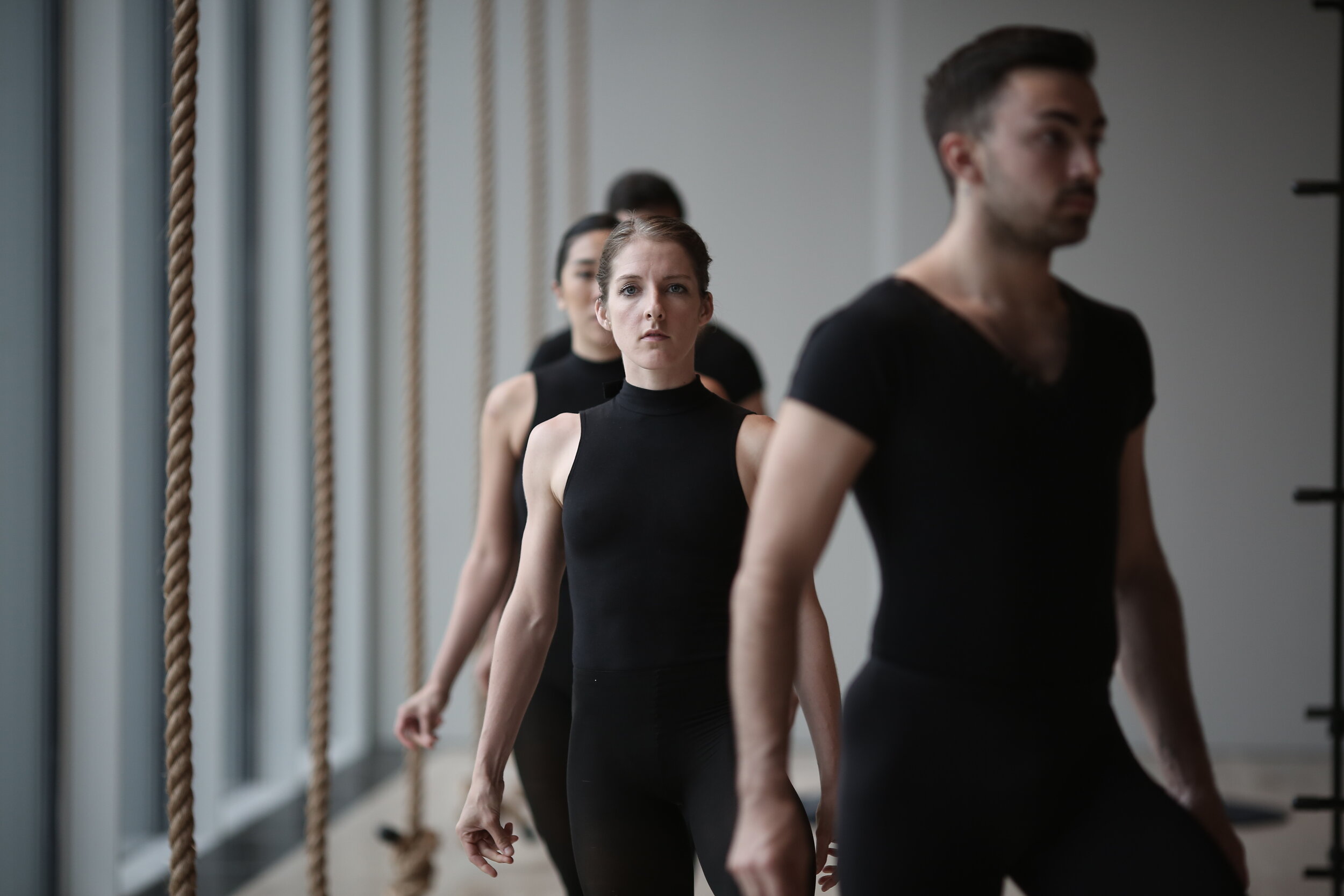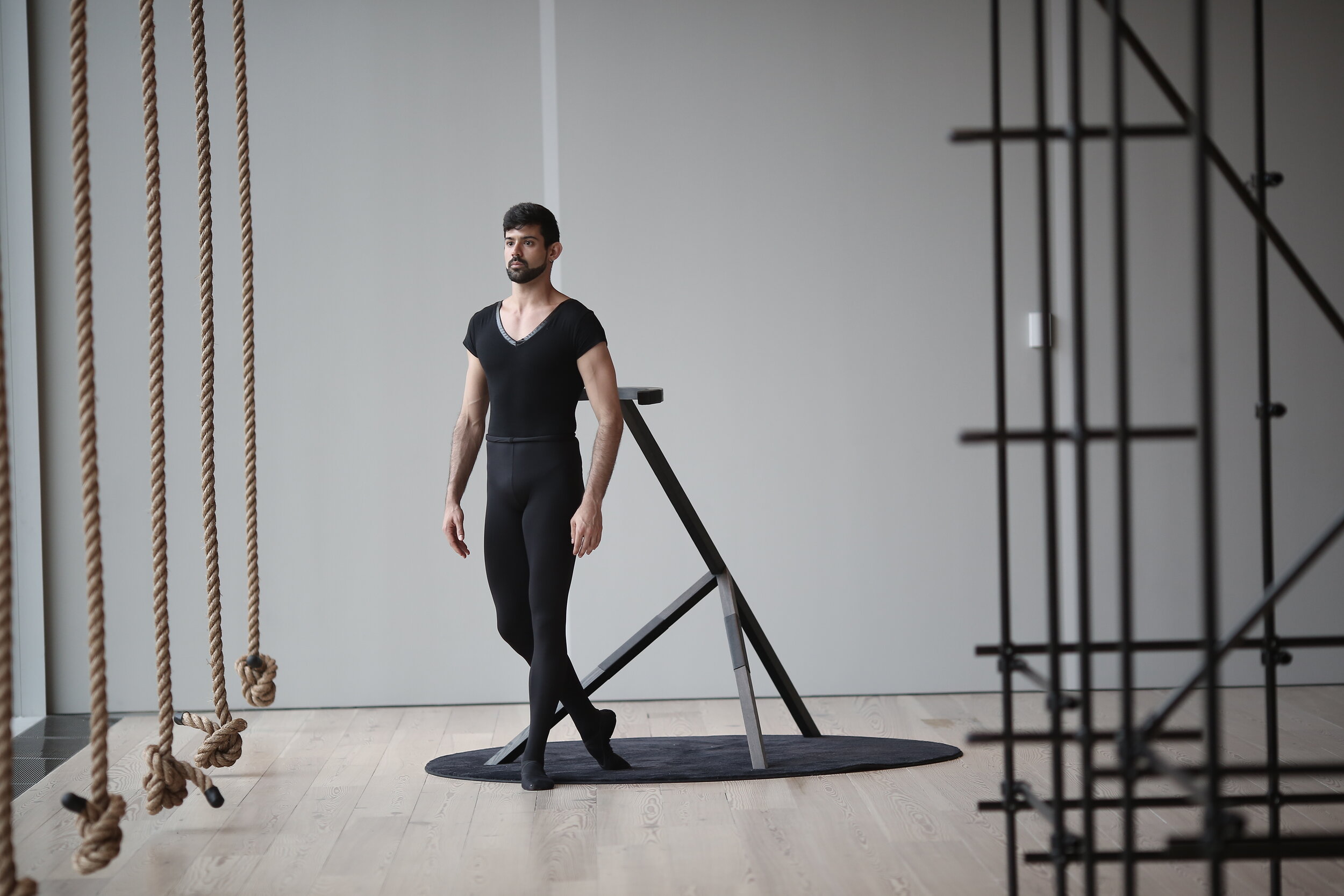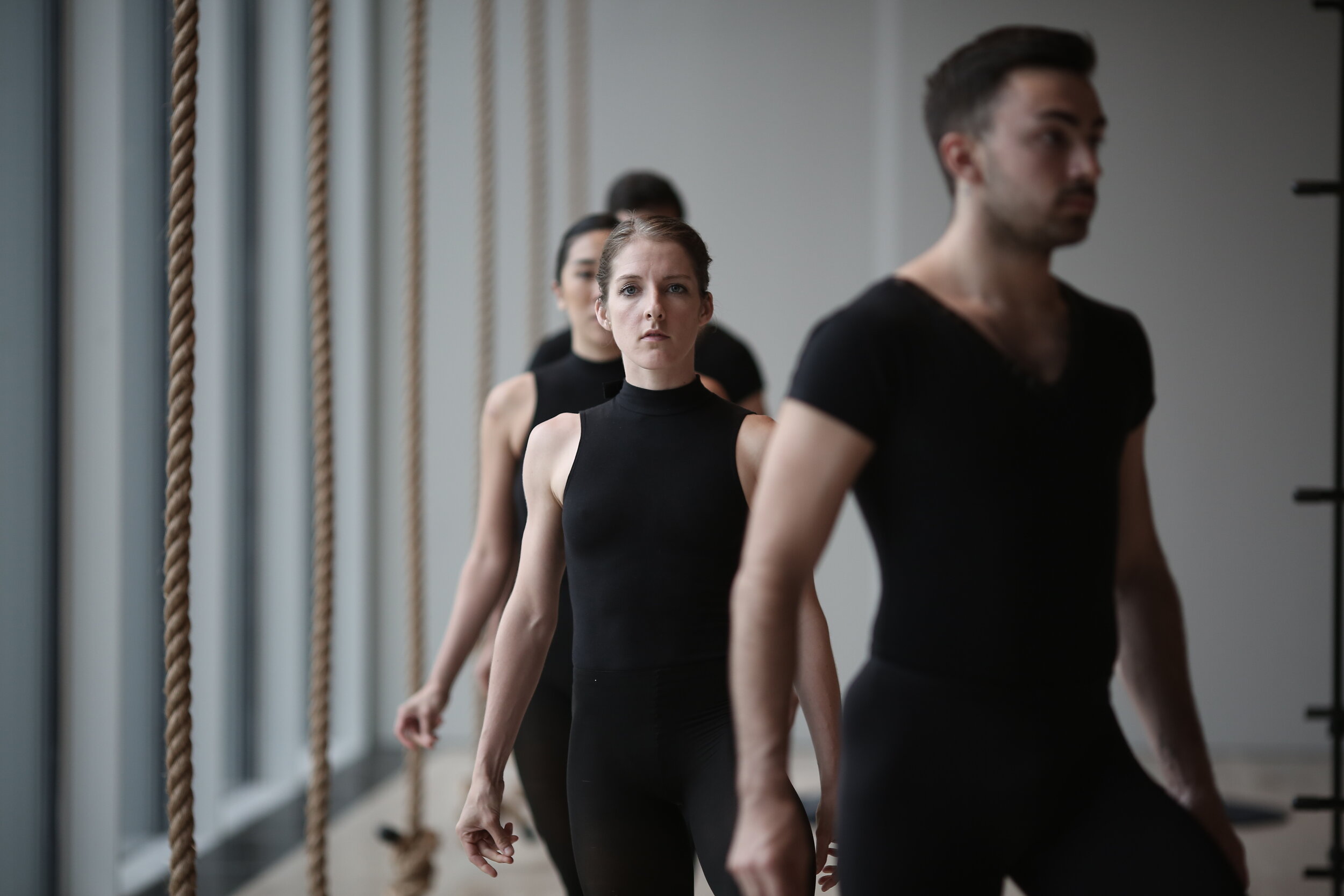 Master and Form II
2019
The second iteration of the Master and Form was staged for the 2019 Whitney Biennial.
From the Whitney: "Brendan Fernandes' installation explores the dynamics of mastery and discipline as embodied by ballet. The sculptural installation—comprising five structures that he calls "devices," ten hanging ropes, and a central cage—is animated at times by a group of dancers. Both assisting and encumbering the performers, the minimalist objects enable poses that test their endurance in overt displays of physical tension and self-control. Even while it may confine them, the structure also offers the dancers a space in which to rest and stretch. Fernandes has likened the project to S&M culture, noting that each places "an emphasis on trust and confidence within a space where roles of mastery and submission are in play." When the dancers are absent, the installation includes recorded sounds of the performers."
Images courtesy of the Whitney Museum of American Art.
Photos by Paula Court.
Exhibition design in collaboration with Norman Kelley.
Dancers, Allison Walsh; Amy Saunder; Charles Gowin; Hector Cerna; Jennifer Whalen; Josep Maria Monreal Vida; Mauricio Vera; Tiffany Mangulabnan; Tyler Zydel; Violetta Komyshan.