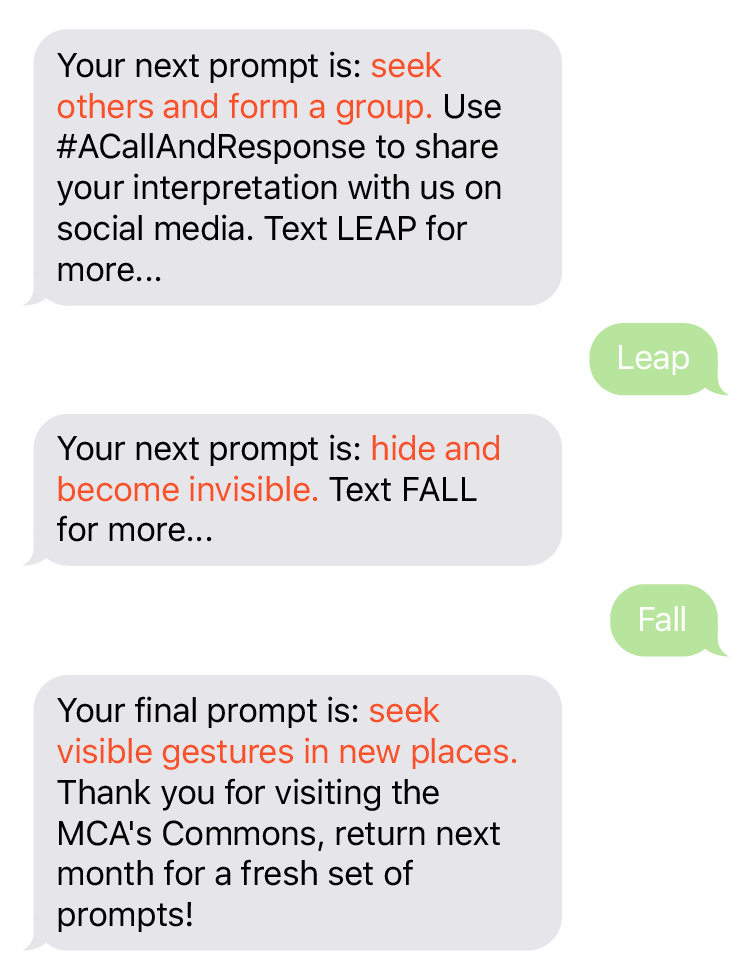 Call and Response
2019
Brendan Fernandes' dance-based installation in The Commons at the MCA Chicago titled, A Call and Response, explores the ways society sees and values different kinds of bodies. Using language, architecture, and gesture to understand the nature of being seen, Fernandes encourages dancers–and visitors–to collaborate and generate new forms of physical language that move and attract other bodies in space. A text-message-based game of call and response was devised to encourage audience participation in the sculptural installation. Encouraged to take on the same challenges of choreographing their behaviour and understanding their behaviour as choreography as the dancers, viewers of A Call and Response were posed new questions about their mutual visibility.
Photography by Nathan Keay. Copyright MCA Chicago.
Performers: Benjamin Wardell, Cameron Lasater, Elijah Richardson, Kara Brody, Michelle Reid, Samuel Crouch, Samuel Horning, and Simone Stevens.
Graphics designed by Platform.