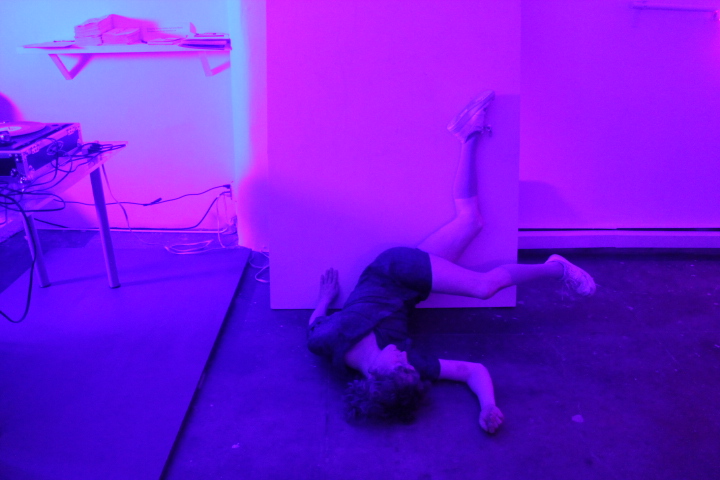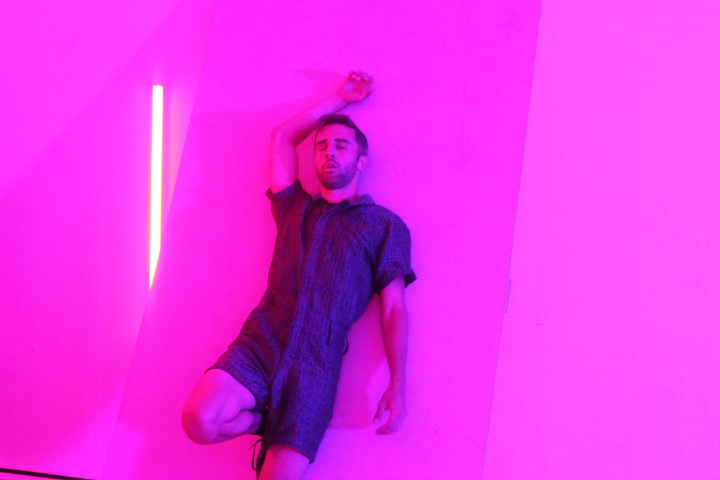 Emergency Rave
2017

Emergency Rave was a one night event that took place during Steady Pulse, a summer sessions residency at NY non-profit, Recess. During the session, the space at Recess was transformed into a club that played host to a diverse range of happenings and interventions. At the centre of the space was an architectural and sculptural dance floor which shifted appearance and function as a platform for the varied events.
During Emergency Rave, a club lighting system was installed and programmed to playback the flashing red and blue lights of police and emergency vehicles. The aggressive lighting was timed to the beat of disco music DJ'd throughout the event. In reference to the mass shooting of the Pulse Nightclub in Orlando, FL, June 12, 2016 a team of dancers performed throughout the night. At times, they would solicit audience members to dance with them. At others, they would fall, or arrest their performance in reference and in memorial to the halted motion of club attendees at Pulse. Their performance cycled between enacting stillness and free, self-expression on the dance floor. In the presence of the emergency lighting system their performance evoked a tension between catharsis and control. Unsure about their own participation, attendees were confronted with their own desire for release on the dance floor, and the unease of being in a space illuminated by the presence of State and the insinuation of danger.
Images courtesy of Recess.
Performers: John Alix, Khadija Griffith & Oisín Monaghan. Uniforms by the Rational dress society.