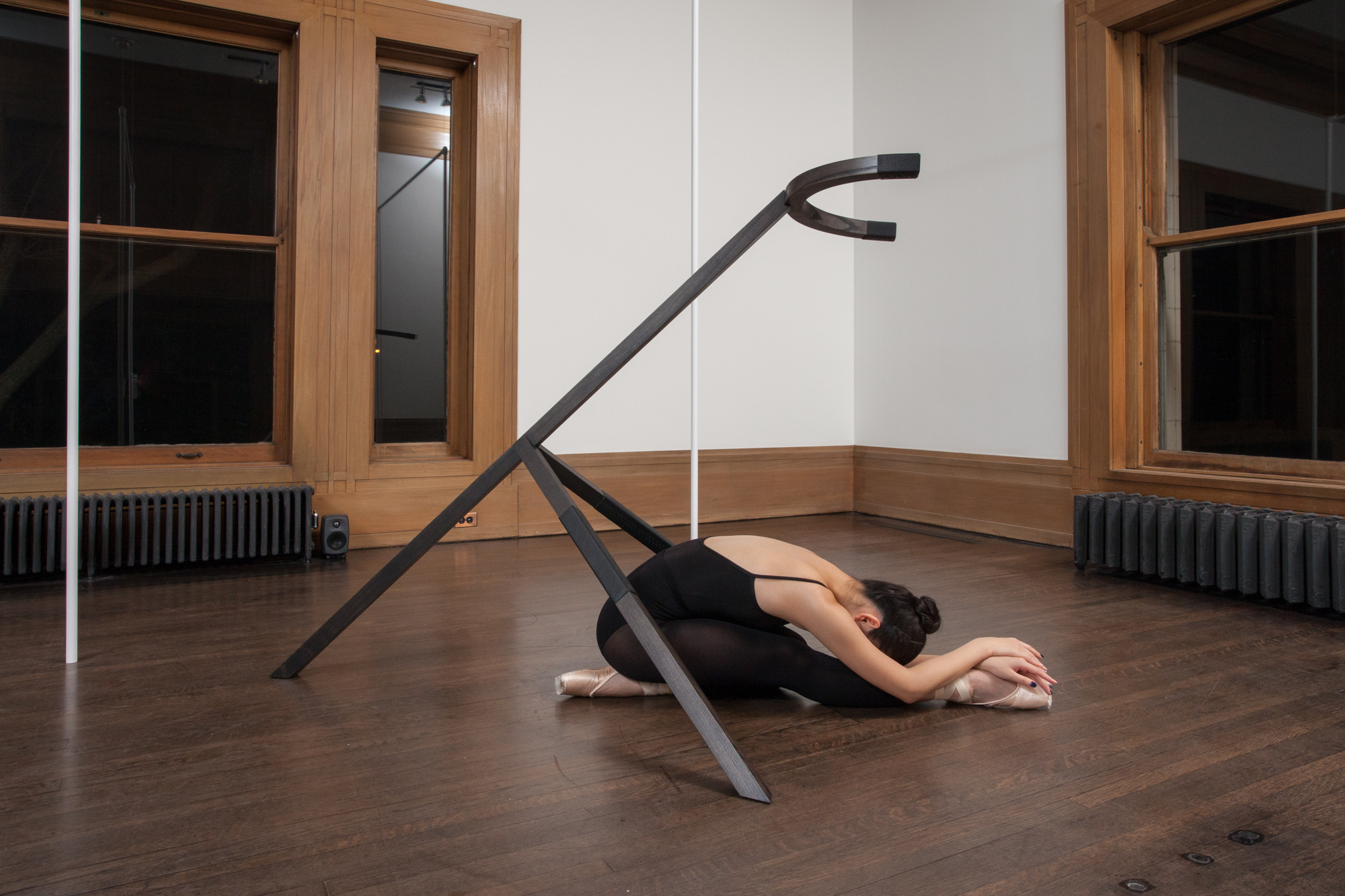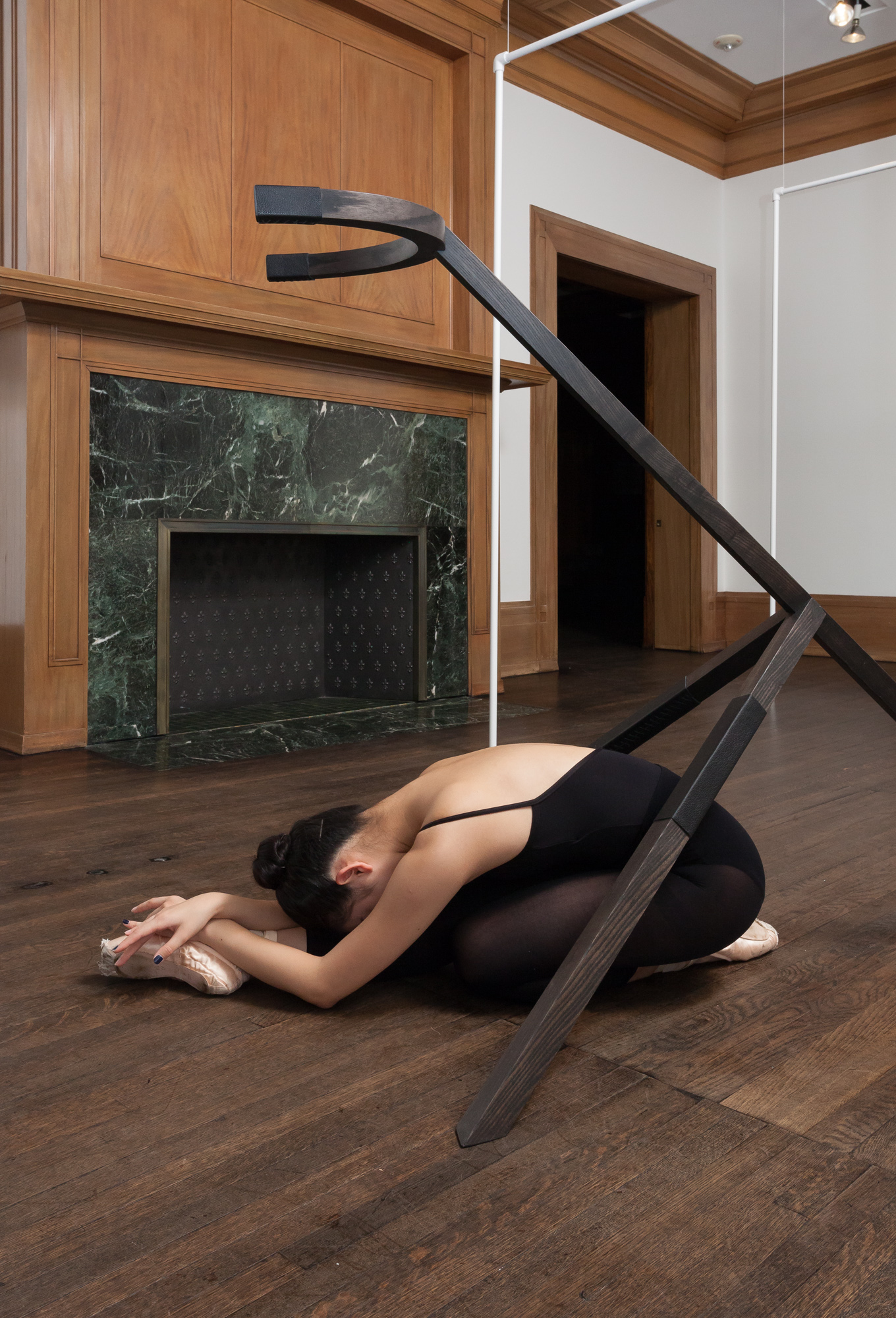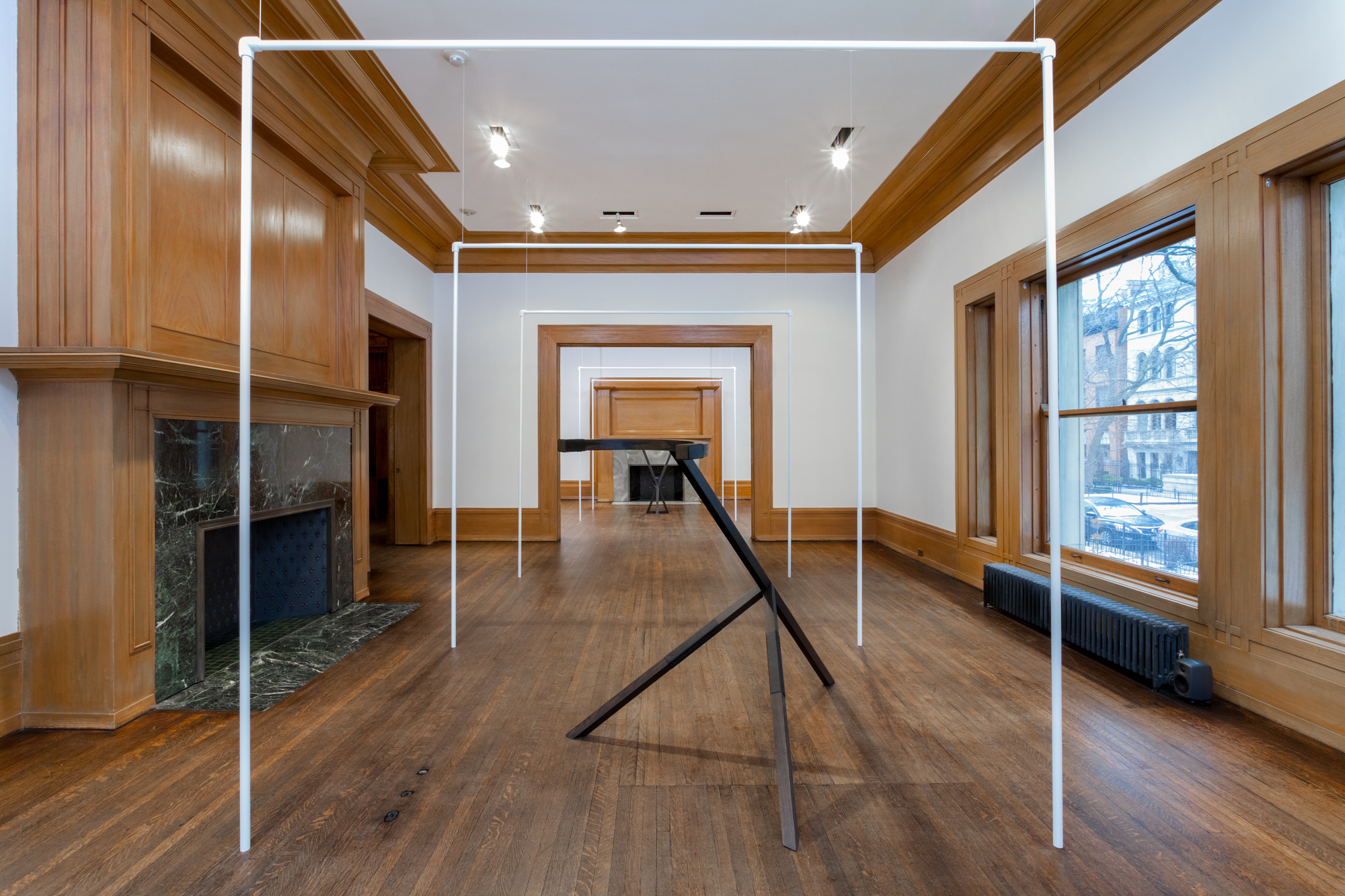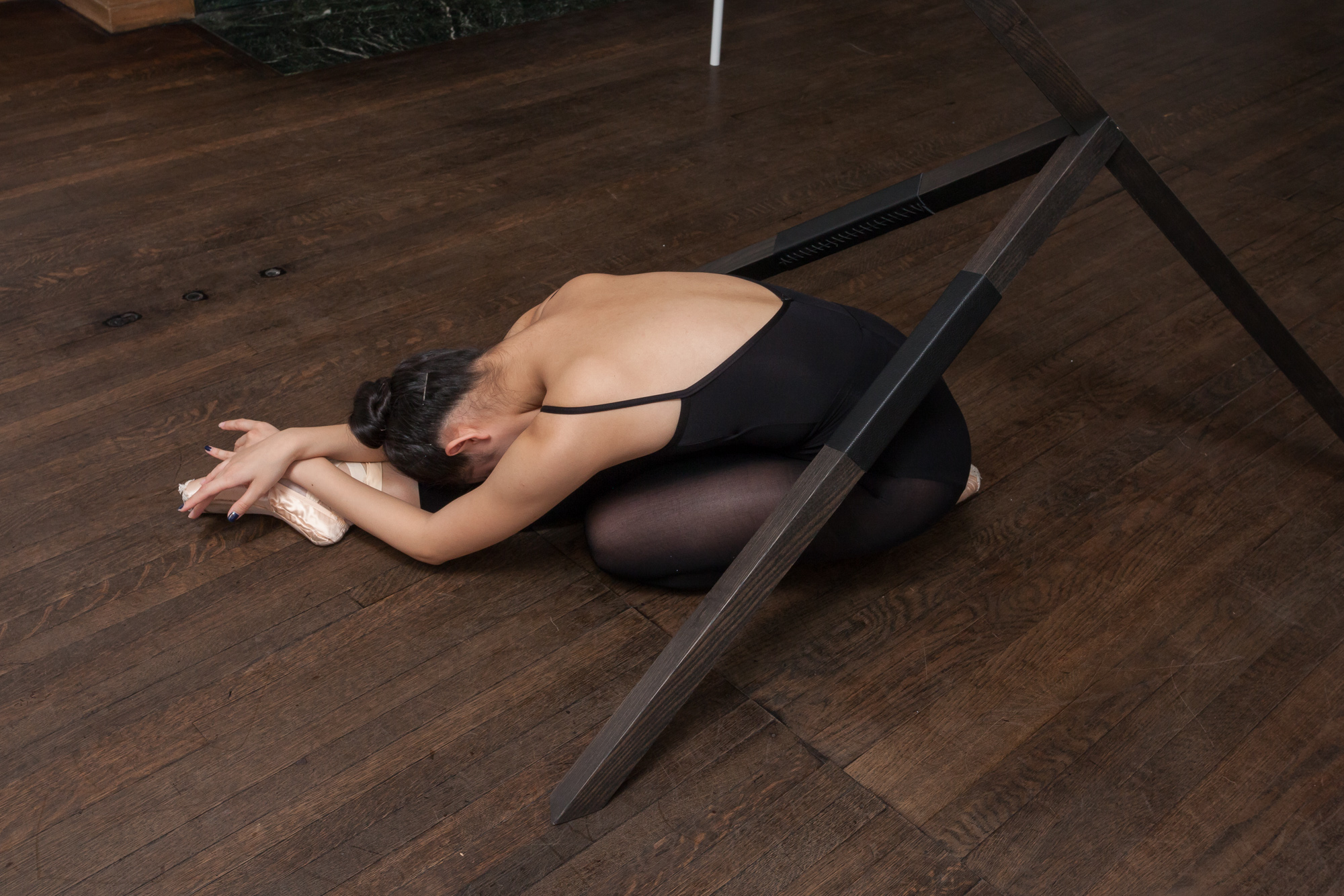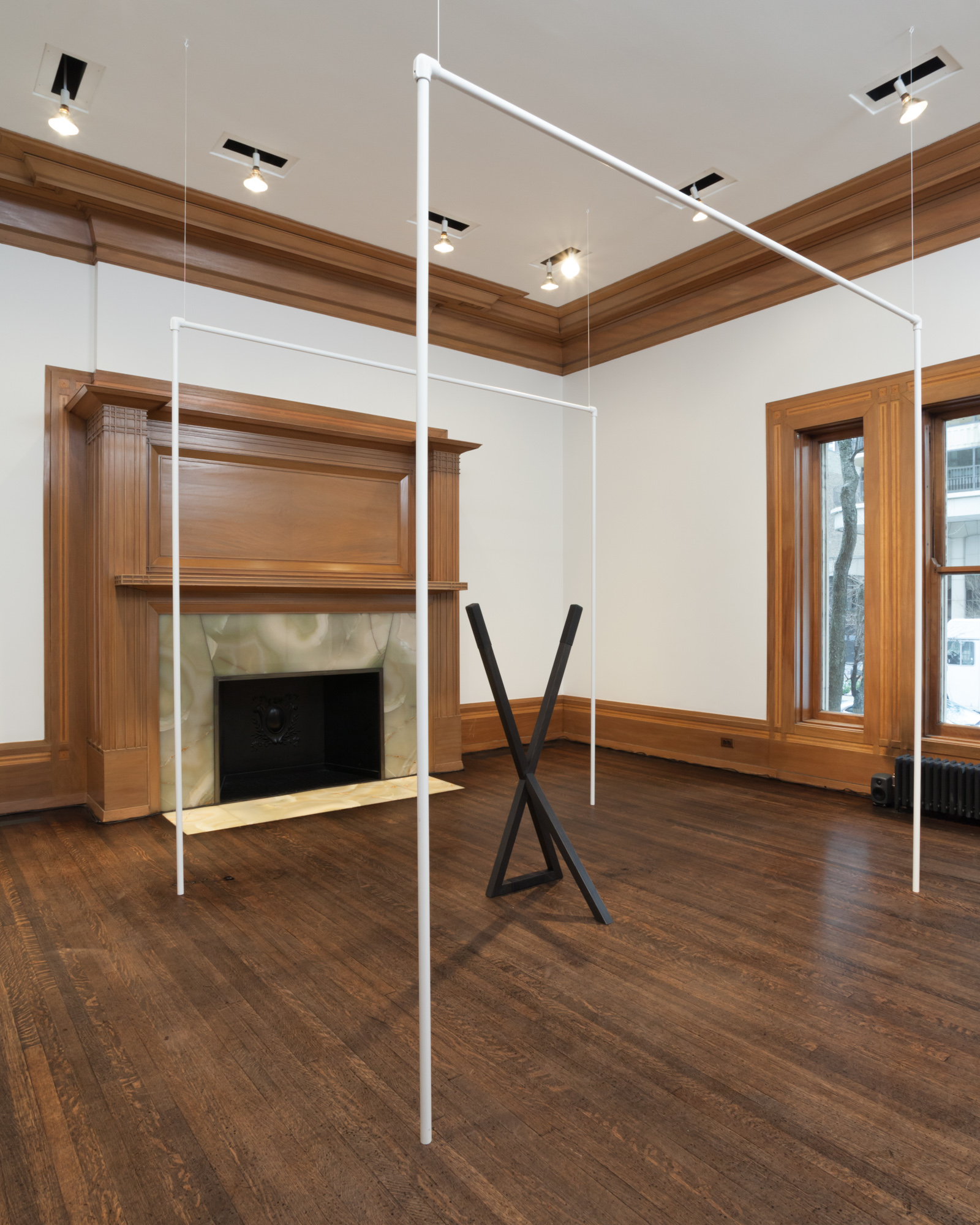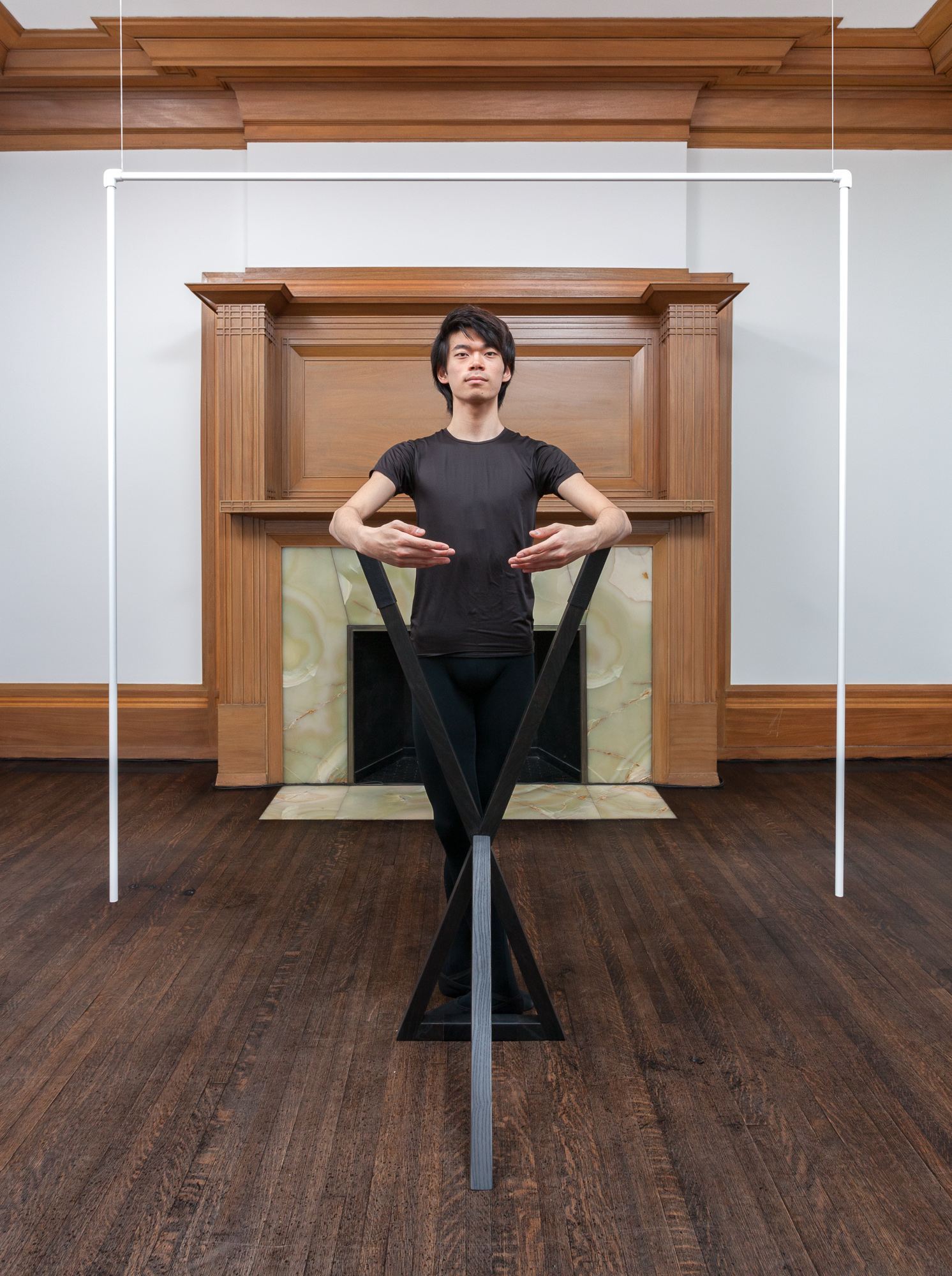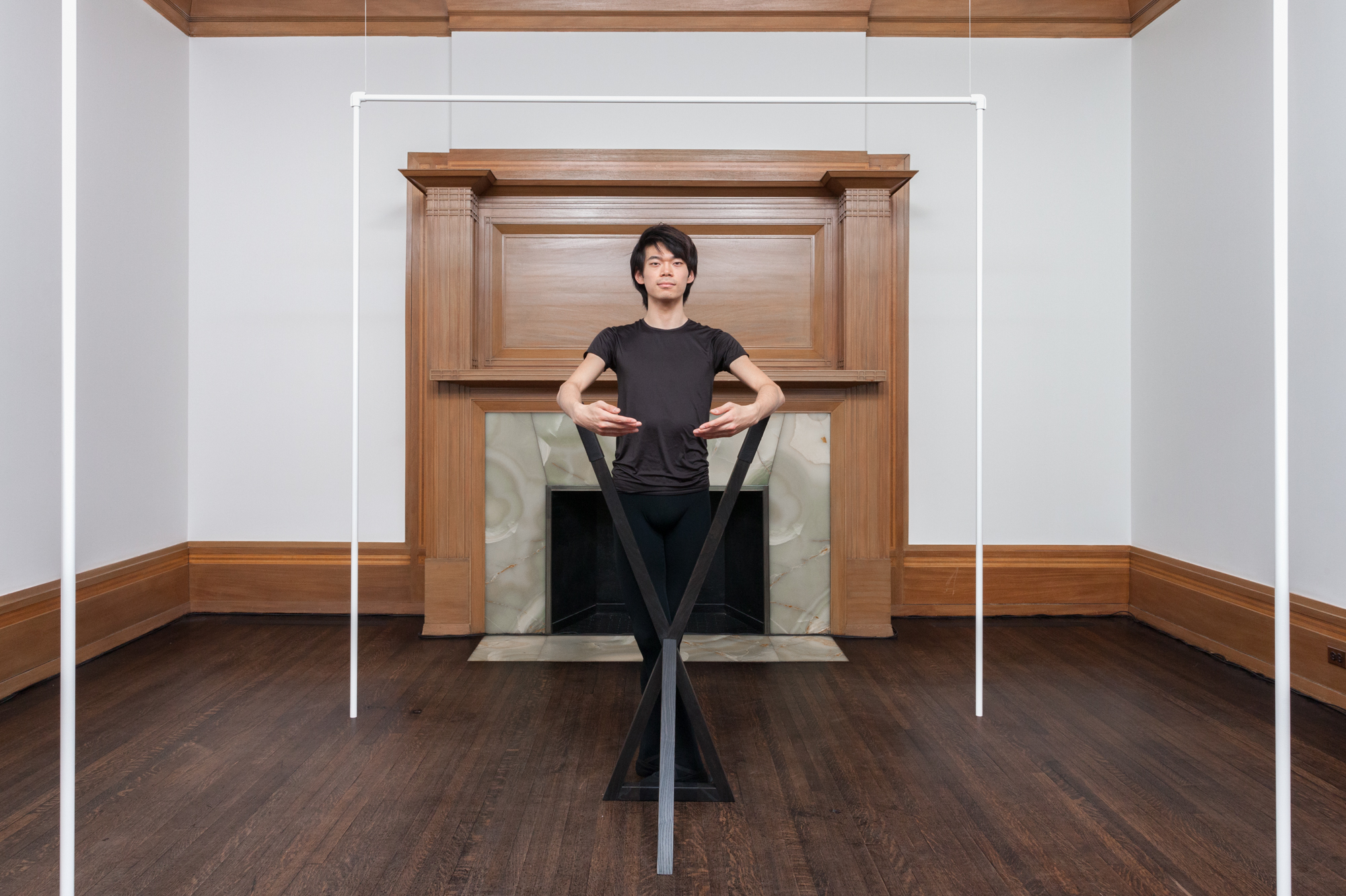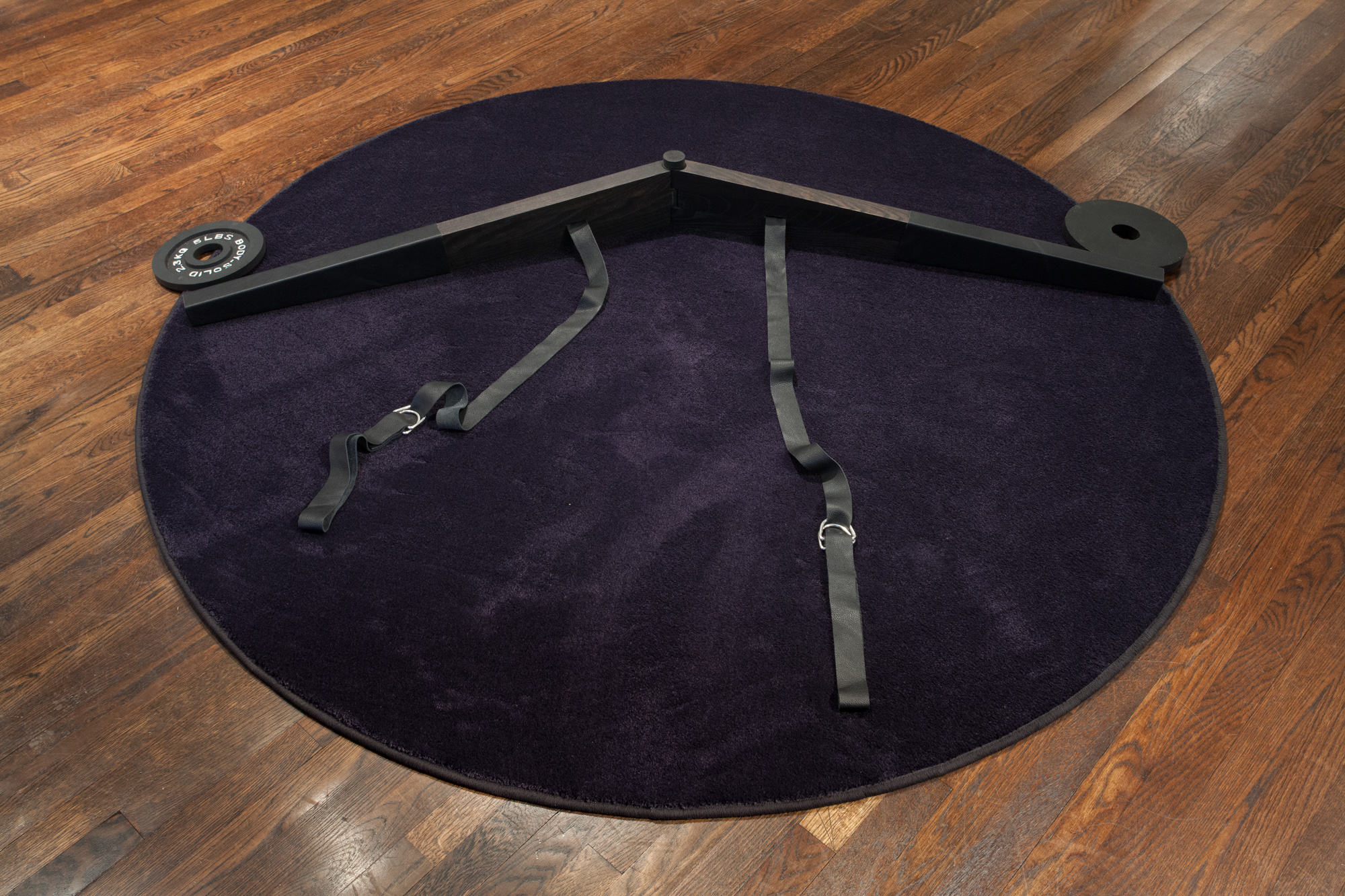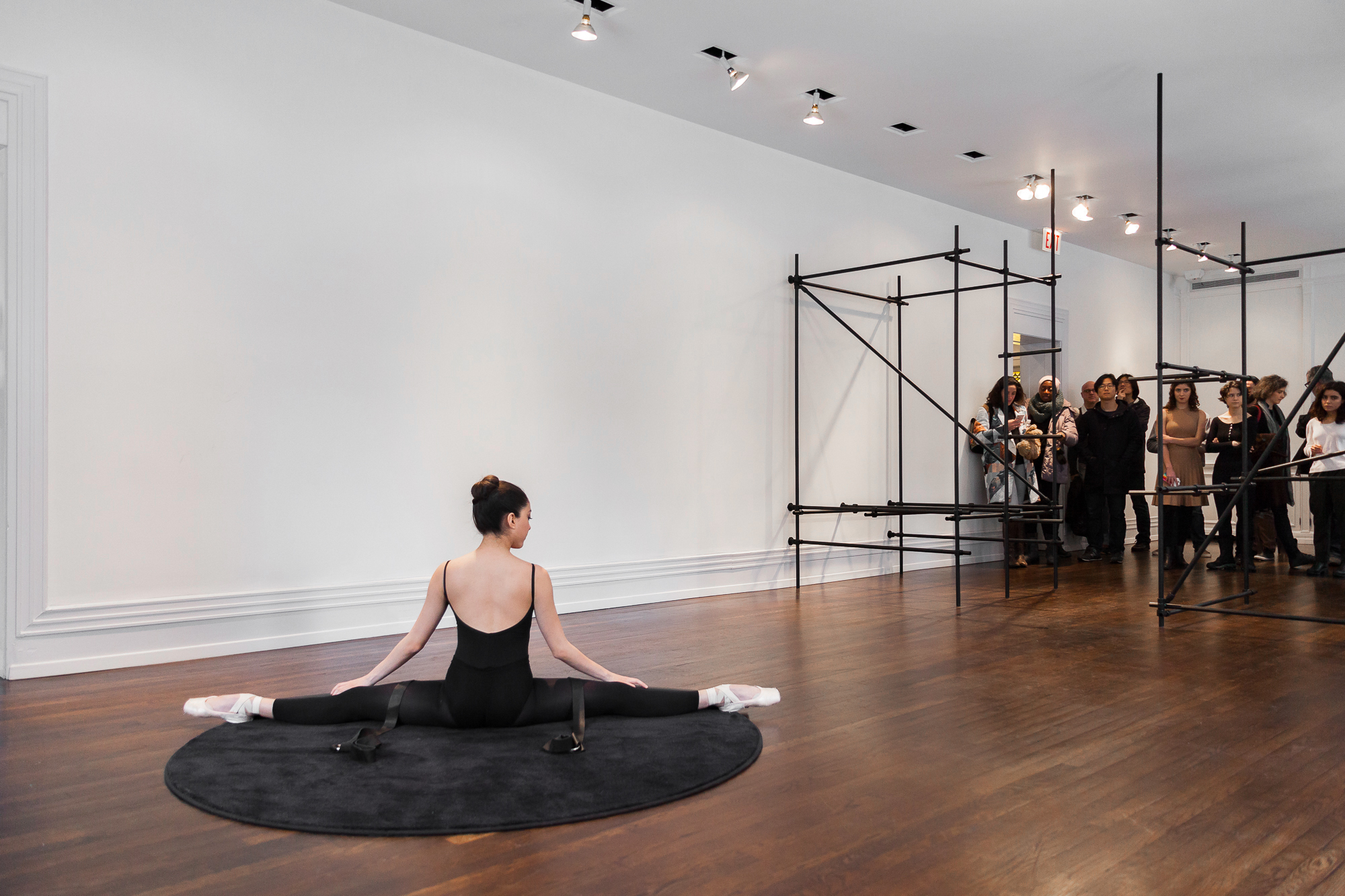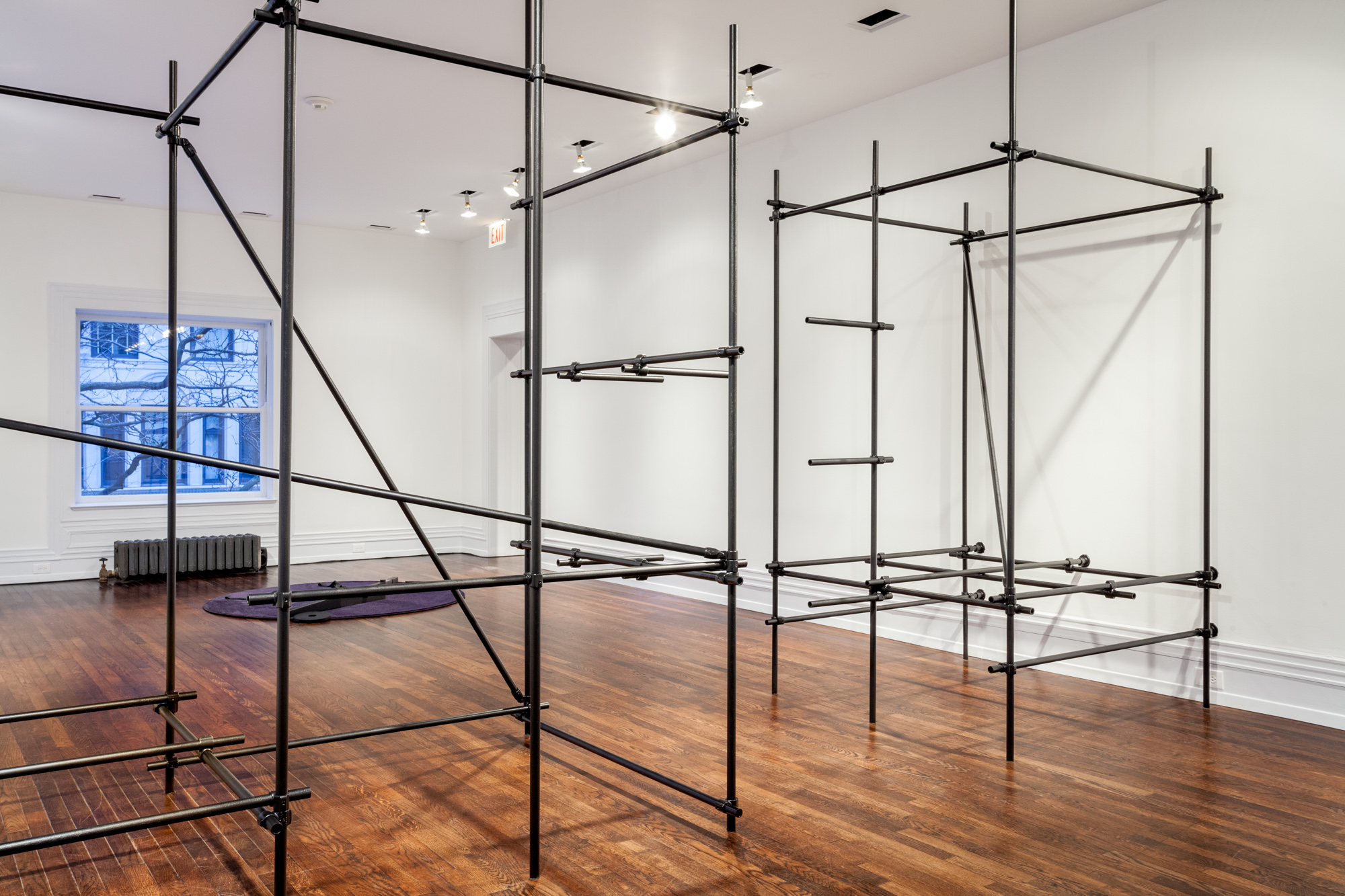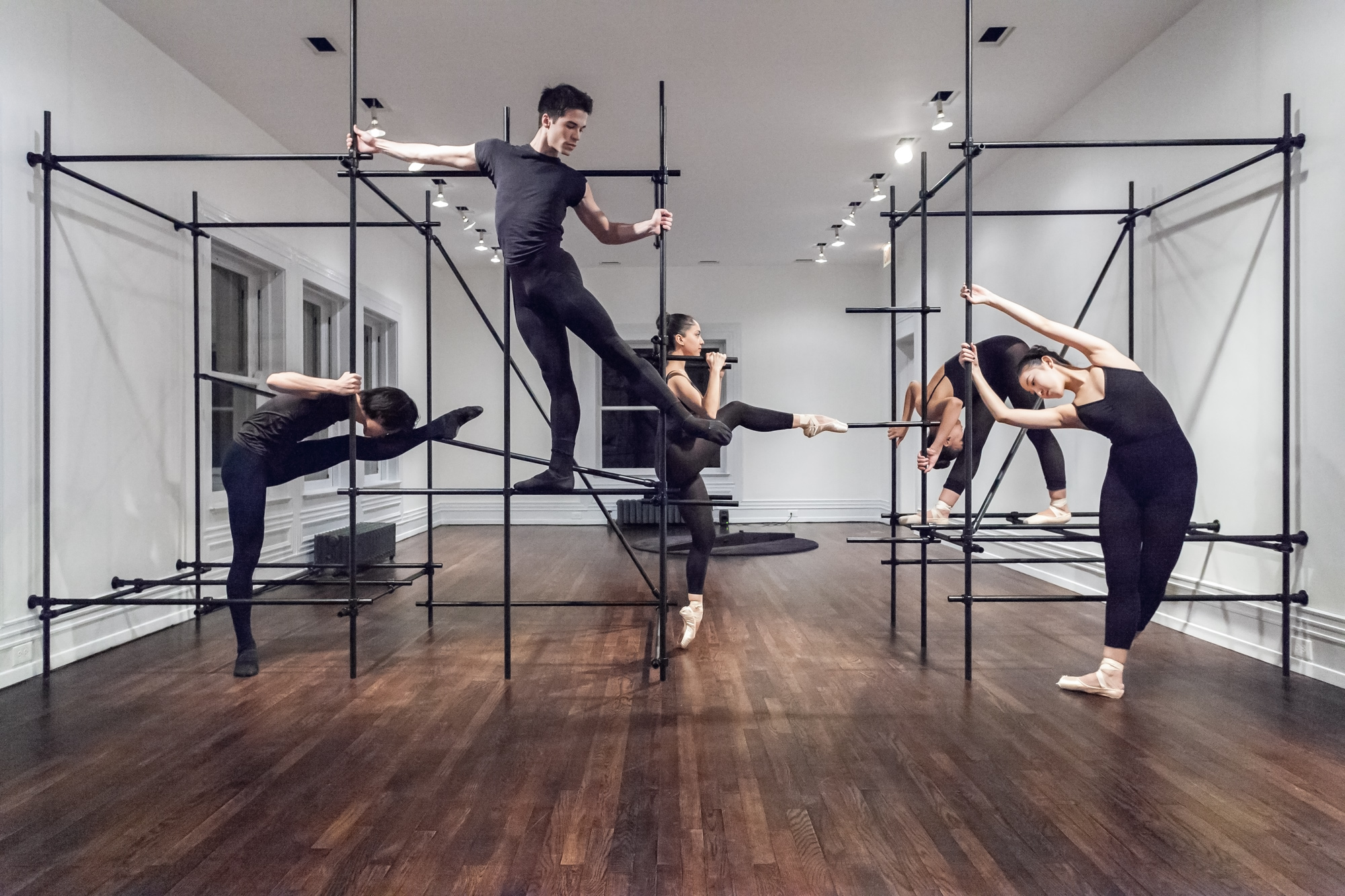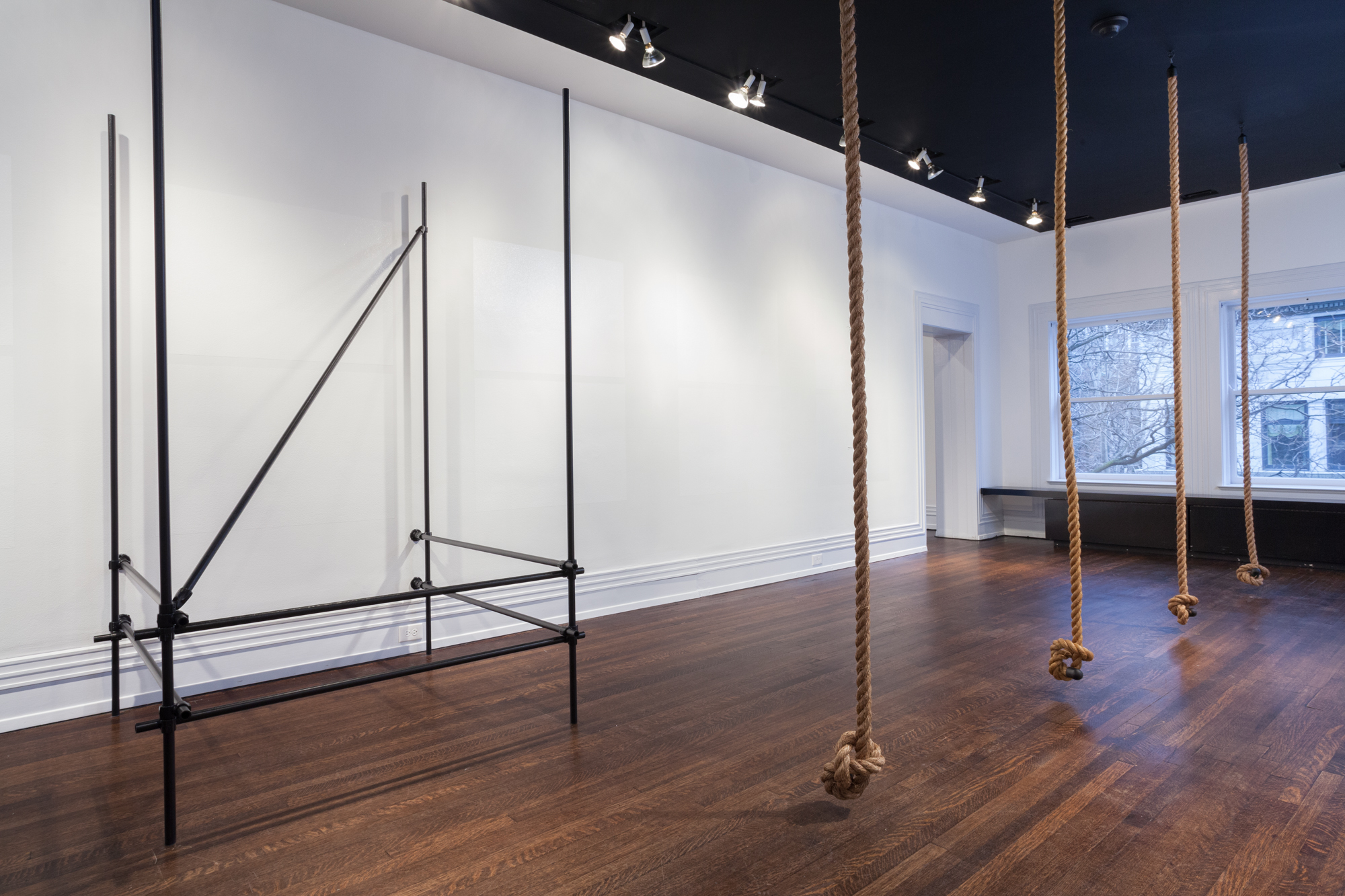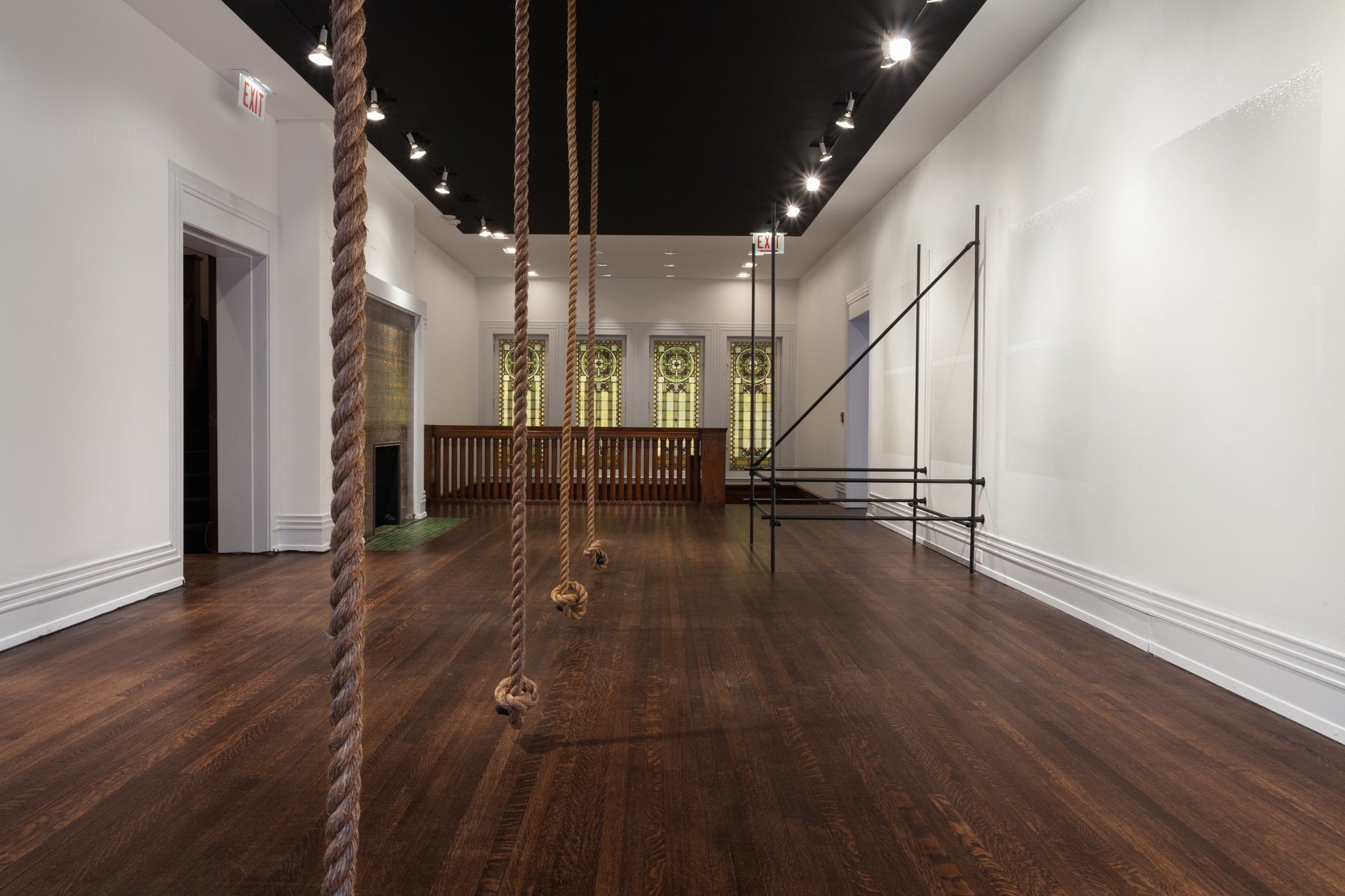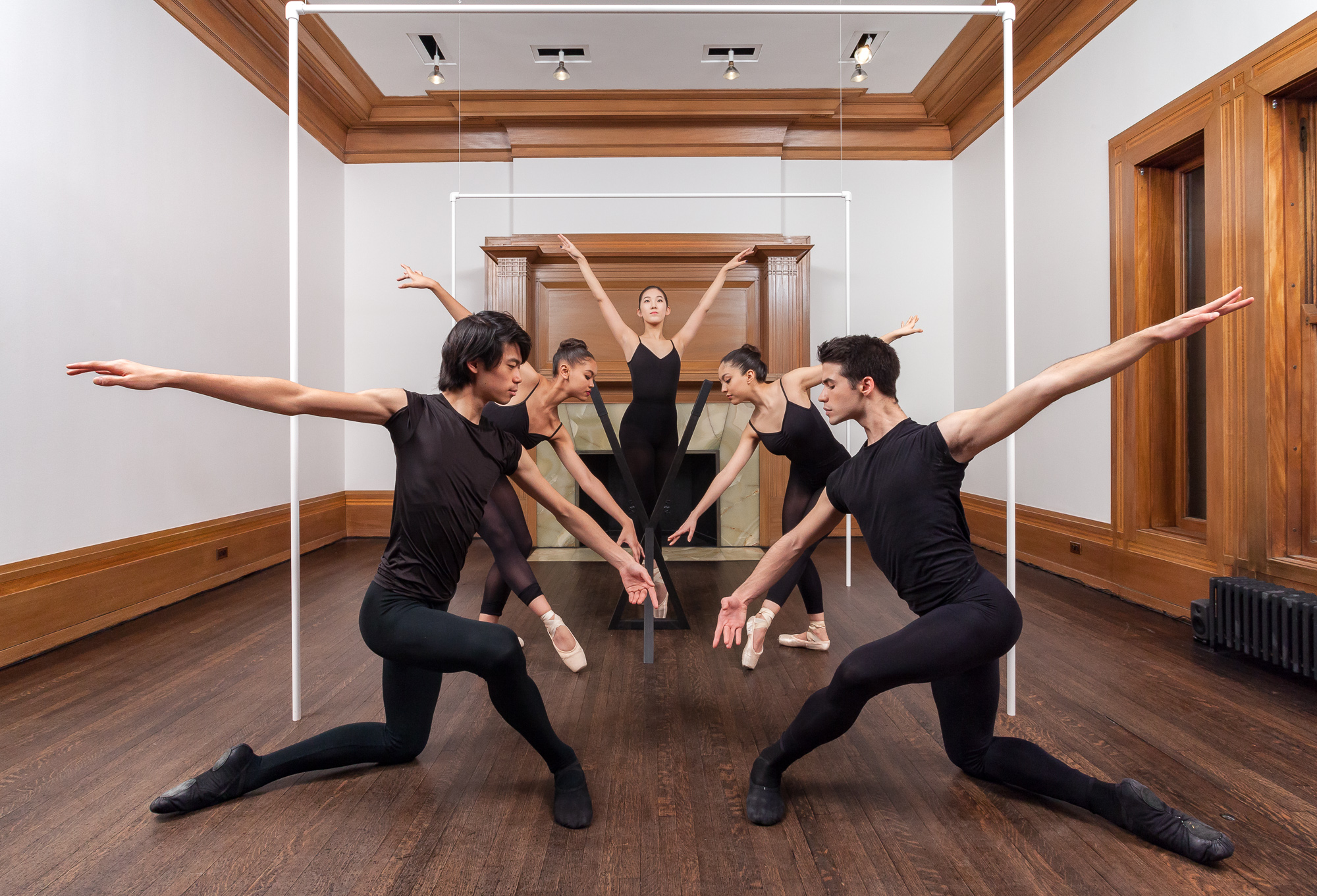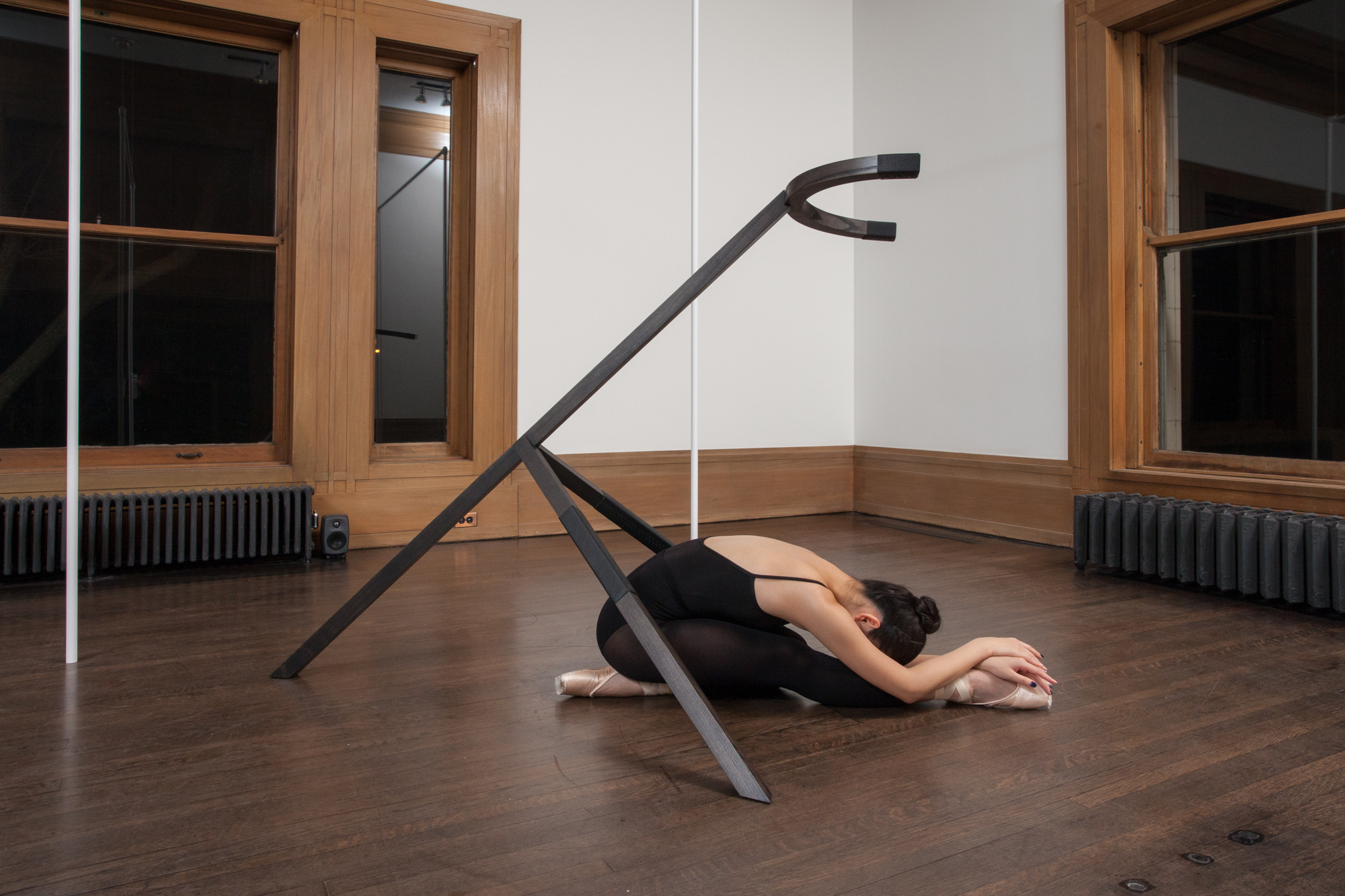 The Master and Form
2018
The Master and Form is a live performance and series of sculptural pieces that explore themes of mastery and discipline within the culture of Ballet. Originally conceived and created during a residency with the Graham Foundation, Chicago, the installation is made up of objects that enable dancers to perfect and extend iconic positions. Fernandes worked with Norman Kelley Architects and dancers from the Joffrey Academy of Dance to develop the sculptural devices that would make up the installation and act as sites for intense endurance-based practice.
The installation at the Graham Foundation supported a large number of live performances, including open rehearsals at which a choreography specific to the Graham Foundation's Madlener House was developed. During the performances audio was also recorded of the dancers moving within the spaces, and mounting and dismounting the devices. In the dancers' absence the audio is played back, reactivating the space around the objects.
By foregrounding labour and physical exertion in both presence and absence, Fernandes attempts to queer the traditionally illusionistic and hierarchically idealized spaces of Ballet. Posing new, metaphoric spaces of pain, pleasure, sacrifice, oppression and agency in their place.

Images courtesy of the Graham Foundation, Chicago.
Renders courtesy of Norman Kelley.

Performers: Satoru Iwasaki, Yuha Kamoto, Andrea de Leon Rivera, Antonio Mannino, Leah Upchurch.
Photographers: Brendan Meara, Milo Bosh and RCH.